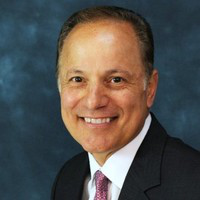 While pre-owned aircraft availability appeared to be stabilizing, demand was at an all-time high in March, and Ask Prices continued to increase. Which models were affected the most? NAFA member, Asset Insight's President and CEO Tony Kioussis explores.
Asset Insight's tracked fleet decreased 0.7% (five fewer aircraft) during March, and listings were 58.5% below the June 2020 peak. The analysis undertaken on March 31 examined 134 models, equating to 698 inventory assets. However, many young, lower-time aircraft continue to transact without ever being listed for sale.
The tracked fleet's Quality Rating posted three consecutive monthly improvements to reach a 12-month high figure in March. At 5.308 on Asset Insight's scale of -2.5 (low) to 10 (high), inventory assets moved into the 'Excellent' range (from February's 'Very Good' status), signifying fewer near-term maintenance events and proving, yet again, that Maintenance Status does not directly relate to aircraft age. The figure was also relatively unchanged Year-over-Year (YoY).
This Asset Insight report was originally published by AvBuyer on April 21, 2022.

---