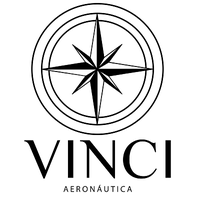 FOR IMMEDIATE RELEASE
EDGEWATER, Md. - Feb. 13, 2018 - National Aircraft Finance Association (NAFA) is pleased to announce that Vinci Aeronatucia has recently joined its professional network of aviation lenders. "NAFA members proudly finance - support or enable the financing of - general and business aviation aircraft throughout the world, and we're happy to add Vinci to our association," said Ford von Weise, President of NAFA.
Vinci Aeronautica specialists have more than 20 years of experience in the aviation industry, providing aircraft recurrent, pre-buy, redelivery and compliance inspections services for the finance and legal sectors. The company has an extensive background in maintenance management, operations, finance, regulatory compliance and sales/purchases of aircraft. The Vinci team works with the Civil Aviation Authority and several air operators to provide focused and tailored services to their valued clients.
With experienced inspectors, Vinci has carried out more than 2000 inspections ofa wide variety of aircraft – both fixed and rotary wings– and assisted numerous air companies – both large and small. The company has also trained and worked with many authorities worldwide, gaining significant knowledge and expertise with different compliance systems, including EASA and FAA systems.
Vinci Aeronautica prides itself on having a global reach while providing local knowledge. Their inspectors and audit teams are fluent in English, Spanish, Portuguese and French, forming the biggest dedicated aircraft inspection company in Latin America. They are a team of highly specialized professionals with formal training on aviation rulemaking and a strong technical background. Along with the company's proprietary asset management system, Vinci has the experience, knowledge and technology to take the utmost care of their clients' assets.
Much like NAFA, Vinci Aeronautica is committed to providing the highest level of service in the aviation industry. Vinci and NAFA establish strong business relationships worldwide, fostering a network of knowledgeable aviation professionals.
For more information about Vinci Aeronautica, visit vinciaero.com.
About NAFA:
The National Aircraft Finance Association (NAFA) is a non-profit corporation dedicated to promoting the general welfare of individuals and organizations providing aircraft financing and loans secured by aircraft; to improving the industry's service to the public; and to providing our members with a forum for education and the sharing of information and knowledge to encourage the financing, leasing and insuring of general aviation aircraft. For more information about NAFA, visit www.NAFA.aero.
---