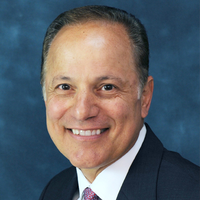 New month, same market trends! The used aircraft inventory increased for a seventh consecutive month during October, while the average Ask Price posted a 12-month high figure. Which models were affected the most? NAFA member and Asset Insight President and CEO Tony Kioussis explores…
With a 10.4% increase (92 aircraft), Asset Insight's tracked 134-model fleet posted its seventh consecutive monthly inventory rise, with all four groups reflecting the availability increase.
Year-to-Date (YTD), October's listings were 10.1% higher (89 units), but remained 42.1% lower than the June 2020 peak. The active fleet's overall availability has now risen to 4.3%, compared to the October 2021 figure of 5.7%.
At 5.323, the Quality Rating posted its best (highest) figure since April's 5.347 12-month high, and represented a 0.4% improvement over September's 5.303, on Asset Insight's scale of -2.5 (low) to 10 (high).
The Rating pushed listed aircraft further into the 'Excellent' range, was 2.4% better/higher YoY, and signaled fewer maintenance events due in the near-term.
October's Pre-Owned Aircraft Value Trends
The tracked fleet's average Ask Price increased for the sixth consecutive month, and the 11.5% increase was also the sixth consecutive 12-month high figure. In fact, it was just $11k shy of the all-time high figure. October's increase equated to a rise of 57.9% Year-over-Year (YoY), and 79% YTD.
This report was originally published by AvBuyer on November 17, 2022.

---