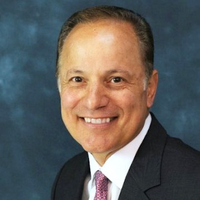 NAFA member, Tony Kioussis, President & CEO of Asset Insight, LLC, shares the Used Aircraft Maintenance & Marketability Analysis for January 2021.
January revealed that strong sales continued into the New Year, leading to another sizeable inventory reduction. Ask Prices also decreased for the third consecutive month to post a 12-month low figure – but which models were impacted the most? Tony Kioussis explores.
Asset Insight's January 29, 2021 market analysis covering 134 fixed-wing models, and 1,146 aircraft listed for sale exposed the seventh consecutive monthly contraction (8.7%) of Asset Insight's tracked inventory fleet.
At the same time, the high transaction level led to a significant inventory mix change, but the Quality Rating changed very little, improving from December's 5.348 to 5.351, thereby remaining within the 'Excellent' range (per Asset Insight's scale of -2.5 to 10). It has been in the 'Excellent' range since January 2020.
January's Aircraft Value Trends
The tracked fleet's average Ask Price decreased for the third consecutive month, and January's 2.1% reduction created a 12-month low figure, with all four groups losing ground. Specifically:
Large Jet average Ask Prices fell 2.0% to a 12-month low after increasing 0.8% in December.

Mid-Size Jet prices lost 1.8% to post a 12-month low, in addition to their 8.4% drop in December.

Light Jet ask prices decreased 2.4% to a 12-month low, after falling 1.5% in December.

Turboprop ask prices dropped 1.1%, after losing 0.7% in December.
January's Fleet for Sale Trends
Asset Insight's tracked fleet has now posted seven consecutive monthly availability decreases, and inventory was down by 8.7% (166 units) during the month of January.
Large Jets: Inventory decreased 8.1% (35 units), and 6.9% of the active fleet is listed for sale.

Mid-Size Jets: Recorded a 9.2% decrease (48 units), with inventory at 10.1% of the active fleet.

Light Jets: Inventory decreased 8.1% (45 units), the group's seventh consecutive monthly decline, and active fleet availability now stands at 8.9%.

Turboprop: The group's sixth consecutive monthly decrease, this time 9.3% (38 units), resulted in just 6.3% of the active fleet seeking buyers.
January's Maintenance Exposure Trends
Similar to the Quality Rating, Maintenance Exposure (an aircraft's accumulated/embedded maintenance expense) saw surprisingly little change considering the high number of January transactions, worsening only 0.3%. By group, the figures were as follows…
Large Jets: Worsened/increased another 1.6%, following December's 1.2% rise.

Mid-Size Jets: Rose a nominal 0.2% thereby adding to December's 0.5% increase (deterioration).

Light Jets: Improved/decreased 3.9%, after worsening/increasing 2.5% in December to post the group's 12-month worst/highest value.

Turboprops: Decreased/improved another 0.7% to post the group's fourth consecutive 12-month low/best figure.
January's ETP Ratio Trend
The overall tracked inventory's ETP Ratio improved/decreased to 71.6%, but remains between the 12-month high/worst and average figures. The ETP Ratio calculates an aircraft's Maintenance Exposure as it relates to the Ask Price. This is achieved by dividing an aircraft's Maintenance Exposure (the financial liability accrued with respect to future scheduled maintenance events) by the aircraft's Ask Price.
As the ETP Ratio decreases, the asset's value increases (in relation to the aircraft's price). 'Days on Market' analysis has shown that when the ETP Ratio is greater than 40%, a listed aircraft's Days on the Market (DoM) increases, in many cases by more than 30%.
During Q4 2020, aircraft whose ETP Ratio was 40% or greater were listed for sale 64% longer than assets with an ETP Ratio below 40% (277 days versus 454 days). How did each group fare during January?
Turboprops: For the fourteenth consecutive month, Turboprops registered the best/lowest ETP Ratio. January's 39.8% was only marginally higher/worse than December's 39.5%, and represented the group's second consecutive month below the 40% excessive Maintenance Exposure point.

Large Jets: At 59.7%, the group maintained second position, and the figure was only 0.3% higher/worse than the 12-month low figure.

Mid-Size Jets: While better-than-average, and an improvement from December's 71.8%, the group's 70.9% ETP Ratio will create challenges for many sellers.

Light Jets: By posting a Ratio of 104.3% the group improved over December's 106.8% record high figure. But that will not help most sellers.
Excluding models whose ETP Ratio was over 200% during one of the previous two months (considered outliers), following is a breakdown of the business jet and turboprop models that fared the best and worst during January 2021.
Click here to view the full report.
This report was originally published in AvBuyer on February 18, 2021.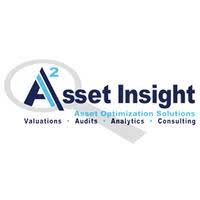 ---