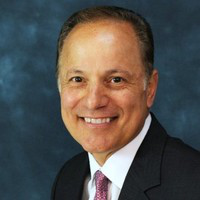 After 21 consecutive monthly decreases, business aircraft inventory increased during April while Ask Prices were nearly one-third higher compared to December. Which models were affected the most? NAFA member and President/CEO of Asset Insight, LLC, Tony Kioussis explores…
Listings for Asset Insight's tracked 134-model fleet are still down nearly 18% Year-to-Date (YTD), but the 726 listed aircraft at the end of April represented a 4.0% rise – a monthly increase of 28 units. Total inventory is still nearly 57% lower than the June 2020 peak, but no group posted an availability decrease in April, suggesting aircraft demand and availability may be close to, if not at, equilibrium.
Asset Insight's tracked fleet Quality Rating recorded a fourth consecutive monthly improvement in April, thereby setting another 12-month high figure. At 5.347 on the scale of -2.5 (low) to 10 (high), inventory assets moved deeper into the 'Excellent' range, signifying fewer near-term maintenance events. The figure also represents about a 1% improvement Year-over-Year (YoY).
April's Pre-Owned Aircraft Value Trends
The Average Ask Price for the tracked models decreased 4.2% during April, but is still 32.9% higher YTD, and 9.4% higher YoY. Actual transaction values for young, low-time aircraft continue to be higher, but that's to be expected, given that many of these assets are transacting without a 'for sale' listing.
By category, the Ask Price changes for tracked models were as follows…
Large Jets: Ask Price posted an amazing 13.6% increase to establish an all-time record high average for the group. That equated to more than a 52% increase YTD and over 69% YoY.
Mid-Size Jets: Decreased 1.2%, but remained very close to March's 12-month high figure. April's value represented a 63.2% increase YTD, and more than 25% YoY.
Light Jets: The group's Ask Price, was nearly 59% higher YTD, and 39.5% YoY, but decreased 3.7% from March's 12-month high value.
Turboprops: Rose 1% to post a 12-month high figure, an increase of 7.6% YTD and 7.1% YoY.
This Asset Insight report was originally published by AvBuyer on May 19, 2022.

---