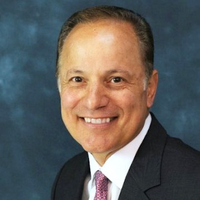 NAFA member, Tony Kioussis, President of Asset Insight, shares the October 2020 Used Aircraft Maintenance Analysis.
Asset Insight's October 31, 2020 market analysis of 134 fixed-wing models, and 2,174 aircraft listed for sale, revealed strong sales figures during October, leading to a 3.2% decrease of the tracked inventory (the fourth consecutive monthly reduction). Here are the aircraft that were most impacted...
Curiously, buyer preference for lower-quality assets improved the tracked fleet's Quality Rating and Maintenance Exposure. October's fleet 'for sale' Quality Rating (5.353) reflected a 12-month best, continuing to maintain the tracked fleet's 'Excellent' standing for all of 2020 on Asset Insight's scale of -2.5 to 10.
October's Aircraft Value Trends
Average Ask Price increased 3.3% in October to set a 12-month high, while concurrently changing 2020's downward trend to a Year-to-Date (YTD) increase of 1.7%. By aircraft group:
Large Jets' average Ask Price was up 4.5%, reducing the YTD loss to 9.6%;
Mid-Size Jets' pricing decreased a nominal 0.6% and is now up 3.8% in 2020;
Light Jets posted a loss of 0.9% in October, lowering the YTD gain to 7.8%; and
Turboprops gained 2.8% during the month, moving the YTD figure 0.6% into positive territory.
October's Fleet for Sale Trends
Asset Insight's tracked fleet posted its fourth consecutive monthly inventory decrease, down 3.2% (73 units), which led to a 0.4% YTD inventory decrease (-8 units).
Large Jet Inventory: Decreased 3.1% (-16 units), and is currently up 14.4% since December 2019 (+62 units).
Mid-Size Jet Inventory: Posted the largest decrease among the four groups (-23 units), and also the group's fourth consecutive monthly reduction. Mid-Size Jet inventory is now down 7.7% YTD (-51 units).
Light Jet Inventory: Decreased for the fourth consecutive month, and October's decrease of 3.2% (-20 units) reduced inventory by 4.7% YTD (-30 units).
Turboprop Inventory: Through its third consecutive monthly inventory decrease, this time 2.9% (-14 units), availability is currently up 2.4% (+11 units) YTD.
October's Maintenance Exposure Trends
Maintenance Exposure (an aircraft's accumulated/embedded maintenance expense) improved/decreased 2.1% to $1.433m, signifying that upcoming maintenance events for available assets will be less expensive. The Maintenance Exposure figure by group was as follows:
• Large Jets: Improved 3.1% for October to a figure bettering the 12-month average.
• Mid-Size Jets: Worsened a nominal 0.2%, but Exposure was better/lower than the 12-month average.
• Light Jets: Improved 2.0% for the second consecutive month to a figure only marginally better than the group's 12-month worst value.
• Turboprops: Improved 2.4% to a 12-month low/best figure.
October's ETP Ratio Trend
The tracked inventory's ETP Ratio improved/decreased to about the 12-month average figure at 69.8%, compared to September's 73.7%. [The ETP Ratio calculates an aircraft's Maintenance Exposure as it relates to the Ask Price. This is achieved by dividing an aircraft's Maintenance Exposure (the financial liability accrued with respect to future scheduled maintenance events) by the aircraft's Ask Price.]
As the ETP Ratio decreases, the asset's value increases (in relation to the aircraft's price). 'Days on Market' analysis has shown that when the ETP Ratio is greater than 40%, a listed aircraft's Days on the Market (DoM) increases, in many cases by more than 30%.
During Q3 2020, aircraft whose ETP Ratio was 40% or greater were listed for sale 50% longer than assets with an ETP Ratio below 40% (269 days versus 404 days). How did each group fare during October?
Turboprops: For the eleventh consecutive month, Turboprops registered the best/lowest ETP Ratio (40.7%), achieving the group's second consecutive best 12-month value.
Large Jets: Recaptured second position with an ETP Ratio of 61.8%, better than the 12-month average and a substantial improvement over September's 12-month worst value (74.1%).
Mid-Size Jets: Dropped to third place, but improved to 68.9% from September's 70.9%, equating to a 12-month best.
Light Jets: Improved from September's 12-month worst figure (100.3%) to a still-troubling 98.8%.
Excluding models whose ETP Ratio was over 200% during one of the previous two months (considered outliers), following is a breakdown of the business jet and turboprop models that fared the best and worst during October 2020.
Read full report here.
This report was originally published by AvBuyer on November 19, 2020.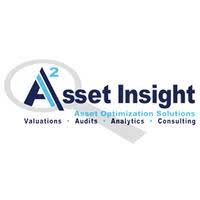 ---