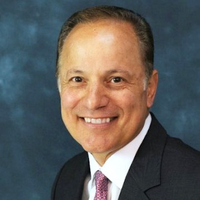 NAFA member, Tony Kioussis, President of Asset Insight, shares the latest Used Aircraft Maintenance Analysis for May 2020.
The number of aircraft transactions continued to be fewer than normal in May, primarily owing to uncertainty over the COVID-19 pandemic. Assets listed for sale continued to increase at a slower pace, but which models were impacted most?
During May 2020, Asset Insight's tracked fleet of 134 fixed-wing models and 2,324 aircraft listed for sale equated to a 0.7% inventory fleet increase over April, and a year-to-date (YTD) increase of 6.5%.
While the fleet remained within the 'Excellent' range, posting a figure of 5.301 in May, the Quality Rating was lower than in April (5.311) on Asset Insight's scale of -2.5 to 10.
A more detailed examination of May's inventory fleet mix revealed fewer near-term maintenance events, but individual event costs are anticipated to run slightly above the 12-month average.
May's Aircraft Value Trends
Average Ask Price for the tracked fleet decreased another 4.4%, following April's 1.6% reduction, with May's pricing approximately half-way between the 12-month average and high figures. All four groups contributed to the decrease:
Large Jets: Ask Prices fell 6.4%, leaving them at their 12-month average.

Medium Jets: Ask Prices decreased 3.9%, virtually equidistant between the group's 12-month high and average figures.

Small Jets: Ask Prices decreased 1.3% to only slightly lower than their 12-month high posted in April.

Turboprops: Lost 2.3%, but prices remained above the group's 12-month average.
May's Fleet for Sale Trends
The tracked fleet's total number of aircraft listed for sale increased 0.7% in May (5.8% YTD). That's a month-over-month increase of 16 units in May, and 142 units YTD.
Large Jet Inventory: Increased 1.0% (five units), and 13.5% YTD (+58 units).

Medium Jet Inventory: Rose another 0.3% (two units) for May, and 1.1% YTD (seven units).

Small Jet Inventory: Decreased 0.3% (two units) in May, but the total YTD increase is 9.0% (+58 units).

Turboprop Inventory: Increased another 2.4% (+11 units) during May, and is now up 4.2% (+19 units), YTD.
May's Maintenance Exposure Trends
Maintenance Exposure (an aircraft's accumulated/embedded maintenance expense) increased (worsened) 0.9% to $1.39m, meaning upcoming maintenance for the current fleet mix would be a bit more expensive to complete.
The figure was slightly worse than the $1.385m 12-month average, and individual results were as follows:
Large Jets: Worsened (increased) 1.7% for the month, but remained better than their 12-month average.

Medium Jets: Worsened (increased) by 0.6%, but also managed to maintain a better (lower) figure than their 12-month average.

Small Jets: Worsened (increased) 1.1% to post the group's second consecutive 12-month worst (highest) figure.

Turboprops: Improved (decreased) 1.8% to a Maintenance Exposure only slightly worse than the group's lowest (best) 12-month figure.
May's ETP Ratio Trend
The fleet's ETP Ratio was unchanged during May 2020 at 69.8%, a figure half-way between the 12-month high and the 12-month average Ratio.
The ETP Ratio calculates an aircraft's Maintenance Exposure as it relates to the Ask Price. This is achieved by dividing an aircraft's Maintenance Exposure (the financial liability accrued with respect to future scheduled maintenance events) by the aircraft's Ask Price.
As the ETP Ratio decreases, the asset's value increases (in relation to the aircraft's price). 'Days on Market' analysis has shown that when the ETP Ratio is greater than 40%, a listed aircraft's Days on the Market (DoM) increases, in many cases by more than 30%.
During Q1 2020, aircraft whose ETP Ratio was 40% or greater were listed for sale nearly 68% longer than assets with an ETP Ratio below 40% (245 days versus 413 days). How did each group fare during May?
Turboprops: At 43.5%, the group maintained the top (best) spot by posting the lowest ETP Ratio – a figure only slightly worse than April's 43.2%.

Large Jets: Worsened from April's 64.4% to 66.0% in May, but remained in second place.

Medium Jets: Remained in third position by posting a second consecutive 12-month low (best) figure of 71.2%, following April's 72.3%.

Small Jets: Deteriorated from April's 87.8% to 88.5%, slightly increasing the selling challenge for most assets.
Excluding models whose ETP Ratio was over 200% during one of the previous two months (considered outliers), following is a breakdown of the business jet and turboprop models that fared the best and worst during May 2020.
Read the full report here.
This article was originally published by AvBuyer on June 19, 2020.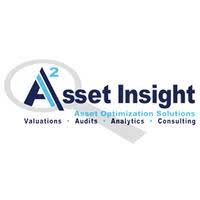 ---