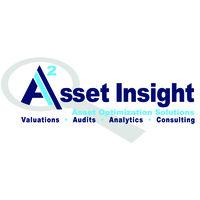 NAFA member, Asset Insight, releases third quarter 2018 market report.
October 31, 2018 – According to Asset Insight's quarterly Market Report (AI2 Market Report), the third quarter of 2018 saw strong demand for younger models of for-sale aircraft, contribute to the increased value for that group of inventory. Conversely, older models spend considerably more time on the market and is impacting the average pricing data.
The 3Q 2018 AI2 Market Report analyzes values for every production year of every modern make and model Business Class aircraft, while the Report's maintenance analytics cover 93 fixed-wing models and 1,553 aircraft listed for sale.
Other trends detailed in the 3Q 2018 Market Report include:
Younger jet aircraft demand, and low availability, is raising their values; older models continue to linger and negatively impact average pricing figures;

Ask versus final Transaction Value gap narrowed substantively during 3Q;

Demand strong for younger models; overall down slightly due to Small Jets;

For sale fleet attains "Excellent" Asset Quality Rating posts a 12-month best;

Excellent Asset Quality improves inventory fleet's Maintenance Exposure;

Maintenance Exposure to Ask Price Ratio ("ETP Ratio") continues to hinder sales of older aircraft.

"With a low number of young aircraft for sale on the market, and a very high demand for those limited aircraft, the value for those excellent quality aircraft increased in Q3" said Tony Kioussis, president of Asset Insight, LLC. "The seller's market in the recent model aircraft category does not translate to older for-sale inventory, however. In fact, we saw older, aircraft with higher Maintenance Exposure to Ask Price ratios spend 58% longer on the market than their younger counterparts. We forecast that average prices for lower-time aircraft will continue to increase over the next 90-days, and the price of higher-time units will continue to decline, albeit more slowly, through the end of 2018."

Note to editors, managers and owners: Please see the bottom right corner of each category page for a concise summary of the results and conditions in that specific market segment.

Exclusively available from Asset Insight, the AI2 Market Report includes eTrendTM, a 90-day forecast for aircraft value by make and model. This tool is especially helpful to sellers who are evaluating offers on their aircraft while concurrently considering if their prospects are likely to improve.
Statistically, Asset Insight's eTrendTM forecasts are based on some of the most robust data analytics in the industry and have been thoroughly back-tested to confirm a significant degree of accuracy.
To download the complete Market Report covering Q3 2018, visit www.assetinsight.com or click here.
This press release was originally published Asset Insight on October 31, 2018.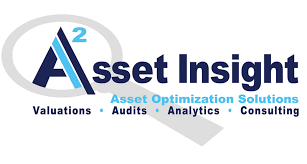 ---