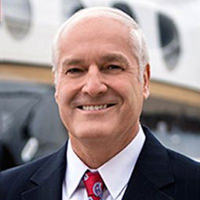 Those new to the world of private aviation may notice that the term "broker" comes up fairly frequently and can be used to describe various roles. In the most general terms, a broker refers to any person or firm that facilitates transactions between two parties. Though this definition is still broadly true for the private aviation industry, there are multiple types of private jet brokers who offer distinct areas of expertise and fill different roles depending on the particulars of the situation.
In short, the term "broker" can have multiple meanings within the private aviation industry. Therefore, it's important to understand the distinction between these different types of brokers to ensure that you identify a candidate with the experience, reputation and specialized skills you need.
In this article, NAFA member Thomas W. Mitchell, Executive Vice President of Essex Aviation will offer insight into the various types of private jet brokers, how to identify which type of broker you might need and what skillset to look for when choosing a broker. We'll also explain when and why it might make sense to retain the services of a professional private aviation consultant rather than — or perhaps in addition to — a traditional broker.
This article was originally published by Essex Aviation on April 26, 2022.

---