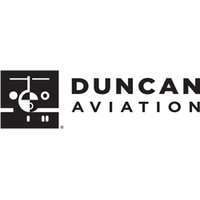 NAFA member Duncan Aviation releases their Preowned Aircraft Sales Market Conditions report.
The current preowned aircraft market is extremely different from the first months of 2022. Nearly every market is down in pricing, as we've experienced a decline in value and demand. At the start of 2022, we saw just under 750 active on-market business jet listings, which had fallen to very low levels due to the pandemic and the consequent dramatic increase in the number of people flying private. That number was well below the pre-pandemic level of around 2,500, and as a result, prices were at an all-time high. We are now seeing the market starting to equalize as more aircraft are listed, and prices are beginning to drop. This is great when buying but not so great when selling.
People are concerned about financial meltdowns, bank failures, and interest rate hikes, so some owners are selling their aircraft and reverting to charter. However, there continues to be a steady number of owners seeking to upgrade. I recently listed a 25-year-old Gulfstream for sale, the 5th on the market. Just a few months later, there were 20 of them available, putting buyers in a much stronger position.
This report was originally published by Duncan Aviation on June 6, 2023.
---