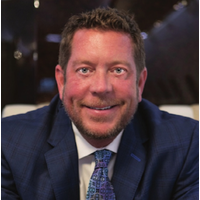 NAFA member, Brad Harris, Founder, President and CEO of Dallas Jet International, discusses the shrinking volumes in the pre-owned market.
AH: When we spoke back in January this year, you were pretty optimistic. Now that we are heading into the final quarter of 2018, how are things looking?
BH: 2018 is probably going to be the best year that Dallas Jet International has ever had. In speaking with my friendly competitors and colleagues in the aircraft brokering business,
they are all echoing the same sentiment. Starting in October 2016, our business took off and has not slowed down. It started before the Presidential election in the US, before Trump was even elected as a candidate. We are seeing tremendous activity in the United States and are now seeing Europe, the Middle East and China heating up. In addition, charter hours in the US and Europe continue to be strong. Deals are happening in the US, Europe proper, Russia, the Middle East and China. It is all very encouraging.
AH: How are the tax changes introduced by President Trump's December 2017 Tax Cuts and Jobs Act, impacting aircraft sales and purchases? I am thinking specifically of the fact that the Act withdrew the Section 1031 "like-kind exchange" rules, that allowed someone to sell an aircraft and buy a new aircraft while deferring the recapture of depreciation.
BH: I thought the elimination of the 1031 like-kind exchange provisions in the Act would show up as a negative impact on aircraft sales; however, in reality, the fact that the Act brought in 100 percent expensing of not only new aircraft but now, pre-owned aircraft has been very positive. We have had a number of our buyers wanting to get an aircraft deal done by year-end so that they can take advantage of Trump's 100 percent expensing. I see this having a real impact for closing numerous deals before the end of the year. We are currently telling our clients that if they plan on selling their aircraft or purchasing an aircraft, prior to year-end, they need to engage us now so that we have enough time to complete their aircraft transaction before December 31, 2018. Since there is no longer the 1031 like-kind exchange, in order to offset any recapture on an aircraft sale, the new or used aircraft would need to purchased and expensed all in within the same year of 2018.
AH: How long does it take to close deals in this kind of environment?
BH: It really depends on the type of aircraft you're trying to close. A typical transaction takes between five and six weeks to complete. We tend to deal with larger aircraft, which translates to longer transaction timeframes. In this scenario, and depending on the complexity of the transaction, it can take upwards of six to twelve weeks to close. As a result, by the time it gets to mid-October, the purchaser or seller runs the risk of not closing by year-end. However, as the broker, we would most likely recommend to close the transaction by year-end for tax purposes and leave holdback money in escrow to be disbursed as needed for pre-buy discrepancy costs, test flight costs or any other transaction-related expenses.
AH: Determining the amount to be left in escrow could be a difficult conversation!
BH: Absolutely. For example, we recently had a transaction where the buyer wanted to close early on a Gulfstream G450. Our seller agreed to close early and we negotiated to leave
$200,000 in escrow for post-closing expenses. However, the post-closing expenses ended up being $346,000. In this rare situation, the buyer ended up having to come out of pocket the additional $146,000 because our agreement of the holdback was final at $200,000. Since December 2018 will likely yield higher-than-normal closing numbers with Trump's tax law, a holdback may be necessary if the aircraft is not returned to service before December 31, 2018. As brokers, we need to be mindful of the holdback amount and make sure it is enough to cover any estimated expense plus any unknown expense. I would recommend a higher holdback amount and make sure you protect your client.
AH: How is the supply and prices of the pre-owned aircraft market?
BH: As little as a year ago, brokers and dealers were complaining that there was an overabundance of pre-owned aircraft on the marketplace. However, in the last 12 months there has been a significant change in regards to low-time, well-equipped US aircraft aged fifteen-years and newer in the pre-owned aircraft marketplace. Which results in a limited supply of good and available pre-owned aircraft. Historically, ten percent of fleet for sale dictates a buyer's or seller's market. For example, if there is more than 10 percent of the fleet for sale, then it's a buyer's market. If there is less than 10 percent of the fleet for sale, it's a seller's market. Today, the percentage of pre-owned Falcon 2000's on the market is 4.1 percent of the fleet, G450's for sale are at 6.8 percent of the fleet and shrinking. There are only ten G650 aircraft available on the market today, which is just 3.2 percent of the fleet. The Global 5000 pre-owned market is down to 5.6 percent and the Global 6000 pre-owned market is at 3.6 percent. There are currently no Embraer Legacy 450/500's on the market for sale. As stated
above, the historic norm for all categories is around 10 percent which is a significant Seller's market. So, the tightening of the pre-owned market is very visible. I recently spoke at Embraer's Industry Collaborators Summit in August 2018 and one of the points I made is that our customers need to grasp just how dramatically the market has changed. If you find an aircraft that meets your needs, the client needs to be prepared to act immediately and the buyer has to be ready to pay a reasonable price. As stated above, it is no longer a buyer's market. We as brokers and dealers need to be smart about how we communicate with our clients. It is okay to tell our clients that the market is tightening up but that there are still good deals out there and they should be patient but also be ready to move quickly when we send them the right deal. This is an exciting time to be an aircraft broker.
The original article was written and published by Noel Barton with Business Aviation Magazine, Issue 7, Autumn 2018, p. 48.

---