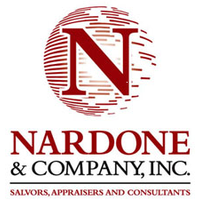 EDGEWATER, Md. – Dec. 4, 2018 – National Aircraft Finance Association (NAFA) is pleased to announce that Nardone and Company, Inc. has recently joined its professional network of aviation lenders. "NAFA members proudly finance - support or enable the financing of - general and business aviation aircraft throughout the world, and we're happy to add Nardone to our association," said Ford von Weise, President of NAFA.
Nardone & Company, Inc., is a Veteran owned corporation in their 25th year of business. Experience within Nardone & Company exceeds 40 years in the salvage industry and since their establishment on July 8, 1993, they have been dedicated business partners, producing the highest salvage return on the sale of damaged goods - quickly and cost effectively. The company's Aviation Technical Services focuses solely on aircraft-related salvage, sales/recovery, current market values, inventory loss, and damage evaluations.
The company's President, George Nardone, Jr. is a member of the National Aircraft Appraisers Association (NAAA). Mr. Nardone has Airline Transport Pilot Ratings and over 40 years of aviation experience. Their staff of highly experienced and dedicated professionals, with senior certified aircraft and USPAP compliant appraisers, pride themselves on immediate response and rapid reporting with complete documentation on all assignments.
Aircraft appraisals by Nardone and Company's professionals provide the buyer or seller with onsite inspections, valuation utilizing current market conditions and their sophisticated NAAA appraisal that measures every aspect of the aircraft's value at a reasonable cost. They can also manage pre-purchase inspection and provide consulting services to help match clients with the appropriate aircraft to meet their specific requirements.
Much like NAFA, Nardone and Companyupholds the highest standards in aircraft appraisal throughout the aviation industry as dedicated partners with their clients. "We provide credibility and trust every time," said George Nardone, President and CEO. Nardone and NAFA are committed to fostering the education and experience necessary to develop the aviation industry as a whole.
For more information about Nardone and Company, Inc., visit www.nardoneandcompany.com.
About NAFA:
The National Aircraft Finance Association (NAFA) is a non-profit corporation dedicated to promoting the general welfare of individuals and organizations providing aircraft financing and loans secured by aircraft; to improving the industry's service to the public; and to providing our members with a forum for education and the sharing of information and knowledge to encourage the financing, leasing and insuring of general aviation aircraft. For more information about NAFA, visit www.NAFA.aero.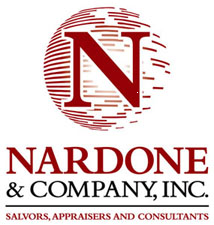 ---