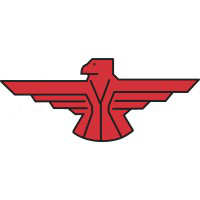 FOR IMMEDIATE RELEASE:  September 5, 2023                                   
Contact: Tracey Cheek 
tlc@nafa.aero 
405.850.1292 

Steve Hofmann
President
steve@thunderbirdairways.com
713.649.1919
NAFA Welcomes New Member: Thunderbird Airways

National Aircraft Finance Association (NAFA) is pleased to announce that Thunderbird Airways has recently joined its network of aviation professionals. Thunderbird Airways is an experienced, on-demand private jet charter operator and aircraft management company.
"NAFA members proudly finance, support or enable the financing of general and business aviation aircraft worldwide. We extend a warm welcome to Thunderbird Airways and support their services to further NAFA members in the aviation business," said Ed Medici, NAFA President.

About Thunderbird Airways:
Thunderbird Airways provides on-demand charter flights anywhere in the continental U.S. Thunderbird also offers a full-service aircraft management program for corporate and personal aircraft, enabling aircraft owners' peace of mind that their plane is cared for and maintains its airworthiness.
With a legacy in the private aviation sector, Thunderbird Airways connects people and destinations by putting the personal well-being of their passengers and crew first. Over decades, Thunderbird has earned the trust of a lasting customer base that transcends industries.

Thunderbird services include:
Charter operator

Aircraft management

Aircraft sales and acquisitions  



Steve Hofmann, President of Thunderbird Airways and its parent company, E.N.G. Aviation, is an entrepreneur at heart. Steve's aim is to unite his passions for people, planes and technology to create a simpler, more seamless charter and aircraft ownership experience. His vision is to create an atmosphere of inspiration and comfort that makes the journey part of the destination.
Before joining Thunderbird Airways, Steve spent almost a decade pursuing his passion for innovation in the technology sector and is proud to have served in the United States Marine Corps. Steve's life-long love of aviation extends into his personal life as well. He is a multi-engine and instrument-rated private pilot with plans to achieve his first type-rating in 2023.
For more information, visit https://thunderbirdairways.com/.
About NAFA: 
The National Aircraft Finance Association (NAFA) is a professional association that has been promoting the general welfare of aircraft finance for 50 years. Our network of members is comprised of lenders and product service providers who work together to finance general and business aviation aircraft. NAFA sets the standard for best practices in aviation finance by educating its members on the most up-to-date industry trends and best practices. Government legislation, market influences and industry insights allow member companies to provide the highest quality services the industry has to offer.
---