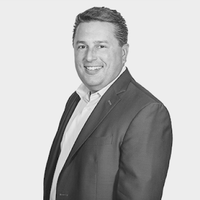 NAFA member, Joseph Carfagna, Jr., Partner, President & CEO of Leading Edge Aviation Solutions, discusses corporate aircraft.
I am not the only aircraft sales professional you have heard talk about the iconic decrease in supply of pre-owned corporate aircraft. But why do we think we are here, and where do we think things may be headed? Let's discuss & add up all of the ingredients…
A strong stock market for a long time

Unprecedented low interest rates (not for long now)

Loads of new wealth that has been created in recent years

The global pandemic

Big tax incentives (which are scheduled to begin rolling back after 2023)
This all adds up to a frothy mix of ingredients that have caused this shift.
We now know that approximately 30% of all pre-owned corporate aircraft sales in 2021 were to first time buyers. This is a huge factor – first time buyers do not have an aircraft to sell before buying another.
In sum, corporate aircraft have become like oceanfront Palm Beach real estate – hard to find, and you will pay a premium to get the one you want.
This article was originally published by Leading Edge Aviation Solutions on February 16, 2022.

---