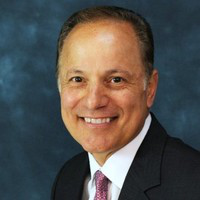 NAFA member, Asset Insight's Tony Kioussis offers some guidance on how it is possible to understand buyer and seller dynamics when it comes to valuing a business jet or turboprop on the pre-owned market.
If you're seeking a deeper insight into the value of a private jet or turboprop on the pre-owned business airplane market, you'd do well to understand Asset Insight's ETP Ratio, how it's derived, and what it signifies.
Imagine, for a moment, the following scenario where two business jets of the same make/model are listed for sale: The total time for one is 3,800 flight hours,while the second has accumulated 4,200 flight hours. Both are inviting prospective buyers to make an offer.
Now imagine that one prospective buyer offers $4m for the higher-time aircraft, while another prospect offers $2.8m for the lower-time aircraft. Both offers are accepted. How did these two buyers justify their offer price?
What the cursory information didn't reveal is that the aircraft model in question has engine overhauls due at 4,000 flight hours, and the total cost to complete that event is estimated to be around $1m.
This article was originally published by AvBuyer on September 27, 2021.

---