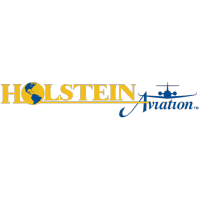 EDGEWATER, Md. – Feb. 27, 2020 – National Aircraft Finance Association (NAFA) is pleased to announce that Holstein Aviation has recently joined its professional network of aviation service providers.
"NAFA members form a network of aviation finance services who diligently and competently operate with integrity and objectivity throughout the world. We're excited to welcome Holstein Aviation to our growing organization as we head to our 50th anniversary," said Jim Blessing, president of NAFA.
Holstein Aviation is a full service aircraft brokerage and acquisition firm. The company's leaders and team are talented and seasoned – representing more than 300 years of domestic and international experience with knowledge, expertise and success as aircraft brokers and acquisition specialists.
The team's success includes approximately 4,700 business aviation transactions valued in excess of 10 billion dollars, along with 66,000 combined flight hours, with light, medium and heavy jet type ratings from nearly all major aircraft manufacturers. Their extensive knowledge and in-depth experience as aircraft brokers and acquisition specialists is invaluable to their clients in negotiations.
Holstein Aviation offers experienced professionals with broad backgrounds, including fixed- and rotary-wing airframe manufacturers, manufacturers of gas turbine engines, corporate flight department management, air charter companies, fractional aircraft programs, Fixed Base Operations (FBO), Maintenance, Repair and Overhaul (MRO) and commercial airlines.
Much like NAFA, Holstein Aviation prides itself on the integrity, capability and professionalism of the individuals who form their organization. Holstein and NAFA foster connections, credibility and capability throughout the aviation industry.
"The Holstein Aviation team is proud to be a NAFA member," said Shawn Holstein, President of the company. "Ensuring that our global client base is informed about financing opportunities and trends is critical, and NAFA helps make that possible."
For more information about Holstein Aviation, visit nafa.aero/companies/holstein-aviation-inc.
The National Aircraft Finance Association (NAFA) is a non-profit corporation dedicated to promoting the general welfare of individuals and organizations providing aircraft financing and loans secured by aircraft; to improving the industry's service to the public; and to providing our members with a forum for education and the sharing of information and knowledge to encourage the financing, leasing and insuring of general aviation aircraft. For more information about NAFA, visit NAFA.aero.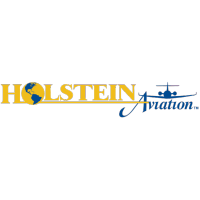 ---