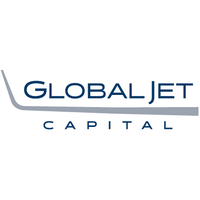 With the release of its first-ever Business Aviation Market Forecast, NAFA member Global Jet Capital joins the ranks of only a few organizations that release a forecast of both the new and pre-owned markets. The forecast projects there will be 3,610 new deliveries between 2021 and 2025, worth $89.2 billion. During the same period, there will be 13,945 pre-owned transactions, worth $72.9 billion. The combined market is forecast to consist of 17,555 transactions, worth $162.1 billion.
The business jet industry demonstrated resilience during the COVID-19 pandemic and related disruptions in 2020. As such, the market is poised to grow, with new deliveries increasing at an annualized rate of 5.5 percent between 2020 and 2025. Pre-owned transactions will grow at an annualized rate of 2.9 percent during the same time. Growth will be driven by increasing economic activity, the introduction of new models, and routine replacement and trade-up patterns.
Read more / download report here.
This report was originally published by Global Jet Capital on June 22, 2021.

---