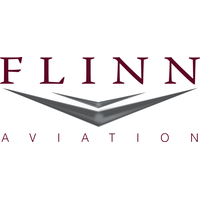 FOR IMMEDIATE RELEASE
EDGEWATER, Md. – October 13, 2020 – National Aircraft Finance Association (NAFA) is pleased to announced that Flinn Aviation, LLC has recently joined its professional network of aviation service providers.
"NAFA members form a network of aviation finance services who diligently and competently operate with integrity and objectivity throughout the world. We're excited to welcome Flinn Aviation to our growing organization as we head to our 50th anniversary," said Jim Blessing, president of NAFA.
Flinn Aviation, LLC manages the sale of corporate jets, turboprops, and helicopters, with over 280 worldwide transactions to date. Headquartered in Austin, TX, the company has a 20-year history of successful aircraft transactions with a great deal of repeat business – attributed to their team's professionalism, business ethics, and customer satisfaction.
The company began operations in 2002, selling corporate jets and turboprops, then expanded into turbine helicopter sales and acquisitions in 2006. Flinn rapidly became an industry leader in both the fixed wing and rotor wing markets, trusted by reputable aircraft owners and operators worldwide.
With a customer list spanning the globe in every industry segment, Flinn Aviation's team is well versed in international transactions – accounting for approximately 40% of business. The company offers comprehensive market research, technical knowledge, and aggressive marketing techniques, along with a proven and documented track record.
Much like NAFA, Flinn Aviation promotes professional, ethical, client-based service. Through their passion and expertise, Flinn and NAFA foster long-standing business relationships throughout the aviation industry.
For more information about Flinn Aviation, visit nafa.aero/companies/flinn-aviation-llc.
About NAFA:
The National Aircraft Finance Association (NAFA) is a non-profit corporation dedicated to promoting the general welfare of individuals and organizations providing aircraft financing and loans secured by aircraft; to improving the industry's service to the public; and to providing our members with a forum for education and the sharing of information and knowledge to encourage the financing, leasing and insuring of general aviation aircraft. For more information about NAFA, visit NAFA.aero.
---