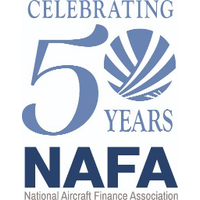 NAFA's Tracy Cheek explains why, more than ever, you need to do your homework, and have your financing team in place…before you begin shopping.
Selling prices for aircraft are through the roof right now, reaching levels of 20% or more above what they were just two years ago. And if the current demand persists, they could continue to increase at similar rates for years to come.
That uncertainty causes buyers to wonder if they'll find themselves in a difficult financial position when they're ready to sell or trade up.
It's a dilemma, but if you are in the market to buy or replace an aircraft, fluctuating prices won't diminish your air transportation needs. If you are ready to buy, you're ready to buy.
Real concerns can arise, however, when it comes to financing the purchase. If you buy an aircraft at an inflated price today, what happens if the prices plunge when you decide to sell or trade? How does that affect the type of funding structures that financial organizations offer to customers in the current market? (See BAA Family (Office) Planning for Aircraft, December 2021)
Click here to read full article
This NAFA article was originally published by Business Aviation Advisor on March 14, 2022.
---