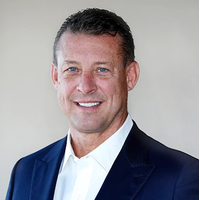 NAFA member, Chad Anderson, President of Jetcraft, shares the latest trends and indicators of note in the business aircraft sales marketplace.
It's been a fascinating 18 months in pre-owned aircraft sales with vibrant activity and increasingly diminished inventory. What are the important market trends to note leading into 2022? Jetcraft's Chad Anderson shares his thoughts.
Jetcraft has been in Business Aviation for 60 years, and, during that time, has grown to offer highly astute market research capabilities, plus expertise in aircraft sales, marketing, and deal management – all the tools today's aircraft buyers and sellers need to ensure a smooth transaction.
So it's unsurprising to hear that in 2021 Jetcraft capitalized on a lightning-quick market, exceeding the previous year's transaction count, putting it on track for a record year, according to Chad Anderson, President of the company.
This article was originally published by AvBuyer on January 24, 2022.

---