NAFA member, JetBrokers, shares their recent market update showing improving trends despite the COVID pandemic.
With the vaccine rolling out, JetBrokers forecasts 2021 will be a strong year for business aviation with ultra-high net individuals (UHNWIs) continuing to seek safer travel options to fulfill their personal travel needs in Q1. Corporate travel is expected to pick up again in Q2.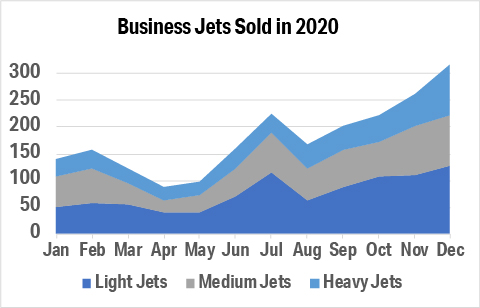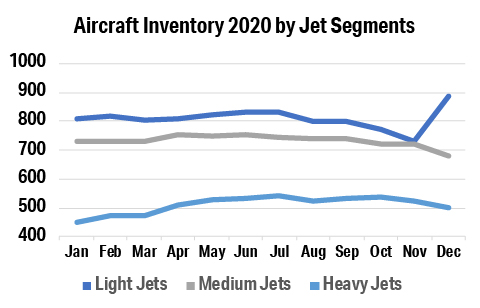 After increasing in 2019, overall inventories of preowned private jets and turboprops dropped in 2020, after increasing 2019. Inventories of light to medium jets are now below levels in January 2020. Inventories of heavy jets have increased.