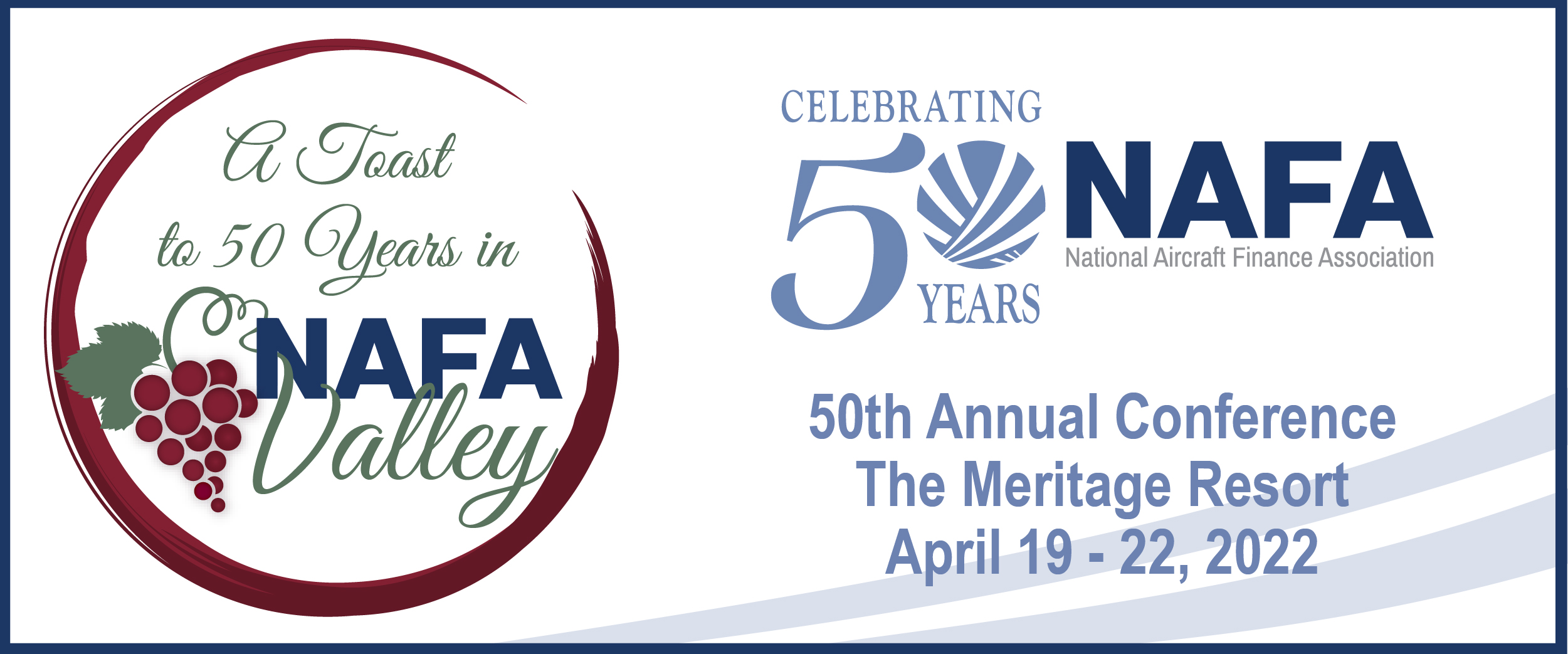 Event Details
Raise a toast to 50 years!
We hope you'll join us for NAFA's 50th Anniversary Conference, April 19-22, 2022 at the Meritage Resort in Napa Valley, California--and it couldn't come at a better time. We haven't had an annual conference in two years, so we are celebrating more than a 50-year anniversary.  We are celebrating the opportunity to gather in person again.  And after two years of Zooming our way through meetings and events, finally, at long last, we can all get together in person to support, educate and entertain each other.
Entertain? Yes, we'll be doing plenty of that. We've got golfing at Eagle Vines Golf Course and wine tasting events planned that will help develop relationships and cement partnerships.
NAFA's Annual Conference is one of the best networking and educational events in the industry. Our content is designed to help attendees garner important knowledge that they can use to grow and improve their business practices.  
Where else can you find leading industry experts, thought leaders and trailblazing professionals? Where else can you find a room full of aviation experts who love nothing more than to discuss the ins and outs of FAA export regulations? And where else can you find large and niche lenders, title and escrow firms, brokers and dealers, aviation tax specialists, aviation attorneys, certified appraisers and hundreds of aviation fanatics who'd love nothing more than to network and discuss your latest issues and concerns?
It's all here for you at the NAFA 50th Anniversary Conference, so don't delay in registering for this action-packed three-day aviation extravaganza. Come raise a toast to 50 years - together again in Napa Valley. 
Just look at our lineup!
Learn about the power of a brand from our powerhouse keynote speaker - Dawn Hudson (Former Chief Marketing Officer at the National Football League and Former President & CEO of Pepsi Cola North America. 

What is the future of aviation and aerial mobility? Hear the details from Cyrus Sigari, Founder and Chairman of Transport UP.

Fraud is on the rise and the aircraft industry seems to be as big a target as anyone.  Learn how to detect fraud in transactions early on, so you can avoid being a victim of tomorrow's latest scheme
Insurance prices continue to be an issue in the industry.  Gain knowledge and insight into what is happening in this market and what is currently being done about it.

Attend our legal roundtable to learn more about regulatory changes in the industry, financing best practices, and more.

Hear Dr. Lavaughn Henry give an economic update and discover what the future of our economy looks like

Explore the current state of the aviation industry through panels on revealing new aircraft coming down the pike, updates on the pre-owned marketing and current aircraft values - which seem to be fluctuating wildly in today's economic climate.  

Participate in our industry Town Hall that will delve into industry issues that are affecting participants the most.  
Agenda
Tuesday April 19:
ASA Aircraft Education Program - 8:00 am - 5:00 pm
New Member Orientation - 5:30 pm - 6:00 pm
Welcome Reception - 6:00 - 8:30 pm
Wednesday April 20: We have a different format from years past! We will have General Sessions on Wednesday morning.
7:00 am - 8:55 am - Registration & Breakfast
7:55 am - 11:15 am - General Sessions
12:30 pm - Golf and Wine Tasting
6:00 - 7:30 pm - Networking Reception (Dinner on Your Own!!)
Thursday, April 21
7:00 - 8:00 am - Registration & Breakfast
8:00 - 5:30 pm - General Sessions
6:30 pm - Cocktail Reception & Dinner
Friday, April 22
7:30 am - 9 am - Networking Breakfast
NAFA Announces Dawn Hudson as Keynote Speaker
for 50th Annual Conference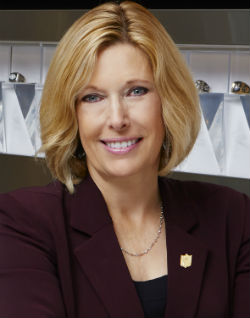 The National Aircraft Finance Association (NAFA) is pleased to announce that Dawn Hudson will be the keynote speaker at their upcoming 50th Annual Conference, to be held April 19th through April 22nd, 2022, at The Meritage Resort in Napa Valley, California.
Whether serving as CEO, Chief Marketing Officer, or Chairman of the Board, Dawn Hudson has led an impressive career spanning high-level posts in media, retail, consumer goods, consulting, and healthcare at some of the biggest corporations in the world including the NFL, PepsiCo, Lowe's Home Improvement, Allergan, PF Chang's, the LPGA, and NVIDIA. From "Super Bowl Babies" to the return of the "Pepsi Challenge," Hudson's track record of success is packed with groundbreaking ideas born of an ability to see what's around the corner and an expertise in crafting revenue-boosting competitive advantages. For her revolutionary work strengthening brands' positioning and marketing, tapping into culture change as fuel for innovative business strategies, and championing inclusive leadership and diversity, Hudson has been recognized as the "Most Vital Leader in Tech, Media, and Marketing" by AdWeek—topping a list of 50 industry titans—and twice as one of Fortune magazine's "50 Most Powerful Women in Business." Exclusively represented by Leading Authorities speakers bureau, she speaks with electricity about the power of brand, how to embrace change and drive innovation, and the importance of strong and inclusive leadership.
Hudson is an advocate of smart reinvention and growth with more than 20 years' experience at some of the world's best-known and most-loved brands. She shares insights on turning adversity into an advantage, building a global presence, and why, in today's business climate, innovation must be central to everything from distribution to selling stories to human capital management. Energetic and engaging, her near-photographic memory and story-telling delivery style allow her to present in a way that at once demonstrates tremendous business savvy and connects with audiences. Asking questions like, "What are your organization's core capabilities?" and "How can you capitalize on those abilities in a way that's authentic?", Hudson imparts valuable insight that helps audiences unlock new ideas, reimagine what's possible, and take a closer look at short- and long-term value creation strategies.
Ushering in a New Era at the NFL. Hudson assumed her role at the NFL during a climate of controversy and change. Charged with steering the massive brand back on track, Hudson worked to bring more humanity, laughter, and a younger focus to the League through industry-leading advertising efforts (including her many well-received Super Bowl campaigns), an overhaul of events programs to generate fan engagement, and partnering with institutions to develop brand encounters for fans—like the "NFL Experience" operating out of Times Square in New York City.
Prior to the NFL, Hudson was the vice chairman of The Parthenon Group, where she focused on strategic analysis and vision setting, negotiating sports and customer deals, and share growth through brand building and industry-leading innovation.
Voice of a New Generation's Drinks. At PepsiCo, Hudson served as CEO of PepsiCo's $6 billion North American beverage business. She shepherded volume gains across an assortment of products by promoting greater focus on core brands and activities, and by revolutionizing marketing and tie-ins with sports organizations. She played a major role in brand-building and improving sales, manufacturing, and information technology to better serve an evolving retail marketplace. Her impact on advertising and communications within the beverage industry is legendary. Under her leadership, Pepsi also maintained its status among the most purchased brands in the country.
Hudson was twice named to Advertising Age's list of "Top 50 Marketers" and was additionally named "Advertising Woman of the Year" by Advertising Women of New York. She is inducted into the American Advertising Federation's Advertising Hall of Achievement.
In addition to her work with the NFL, PepsiCo, and The Parthenon Group, Hudson has served on the boards of Allergan, Lowe's, NVIDIA, Interpublic Group, and PF Chang's, and served as Chairman of the Board of the LPGA for two years.
Makes plans to attend by registering online now!

Dr. LaVaughn Henry, Special Assistant to Sr. Deputy Director for Supervision and Policy; Former Senior Economist on the Council of Economic Advisers, Executive Office of the President
Dr. LaVaughn Henry is a Policy Analyst with the Federal Deposit Insurance Corporation (FDIC). In this role he assists in the interpretation, analysis, proposal and drafting of policy guidelines, existing and proposed statutes and regulations, and studies, including the Federal Deposit Insurance Act, FDIC rules and regulations, the National Bank Act, and other relevant depository institution law.
From 2019-2020, Dr. Henry served on detail from the FDIC as a Sr. Economist on the Council of Economic Advisers (CEA) in the Executive Office of the President in the White House. As a member of the CEA he is responsible for analyzing economic issues related to banking, education, and housing policy. Prior to joining the FDIC, from 2009 through 2016 he served as Vice President and Senior Regional Officer for the Cincinnati Branch Office of the Federal Reserve Bank of Cleveland. As the leader of the branch, Dr. Henry was responsible for building and maintaining a strong presence and reputation for the Federal Reserve throughout the central and southern Ohio, and eastern Kentucky region.
While serving at the Federal Reserve, he delivered more than 350 speeches and presentations on the status and outlook of the nation's economy, monetary policy, and the residential real estate market. He also conducted research on various topics related to consumer finance, the housing market, and regional economics. Upon leaving the Federal Reserve he received a formal Resolution of Recognition from the president of the Federal Reserve Bank of Cleveland and the Cincinnati Branch Board of Directors in recognition of his outstanding service in the role. He also received a Proclamation from the Cincinnati Board of Realtors for similar accomplishments in the real estate community. He previously was honored by the Kentucky Economics Association as the 2015 Kentucky Distinguished Economist of the Year.
Dr. Henry has diverse experience in both the private and public sectors. Prior to joining the Fed, he previously served in senior economic advisory or communications roles at Fannie Mae, the Office of Federal Housing Enterprise Oversight, The PMI Group, Ford Motor Company, PricewaterhouseCoopers, and the Budget Committee of the U.S. House of Representatives.
Very active in the economic community, Dr. Henry currently serves as the Chairman of the Board for the National Association for Business Economists (NABE) Foundation. From 2013-2016 Dr. Henry served as a member of the Board of Directors for NABE. In addition, he founded and served as president for the greater Cincinnati NABE chapter (2012-2015), and is a contributing economist to the NABE publication, Business Economics, and the Federal Reserve Bank of Cleveland. He has appeared on Bloomberg TV, the Voice of America, and C-SPAN, and interviewed by multiple national publications including the Wall Street Journal, Forbes Magazine, and CNBC. In 2017 he was honored with the Adolph G. Abramson Scroll Award, conferred by the National Association for Business Economics for outstanding published research.
Demonstrating his strong commitment to higher education, Dr. Henry currently serves on Harvard University's Graduate School of Arts and Sciences' Alumni Council, and in 2018 served as a part-time Executive-in-Residence with the Tennessee State University's Executive MBA program, and was a member of College of Business Economic and Finance Advisory Board. He previously was appointed by the governor of Kentucky to serve on the Board of Regents for Kentucky State University (2011-2017), and served on the Economic Advisory Panel of Xavier University's Williams School of Business (2010-2015).
Dr. Henry earned both his doctorate and master's degrees in economics from Harvard University, and a bachelor's degree from Rockhurst University, located in his hometown of Kansas City, Missouri.
The Meritage Resort & Spa

The Meritage Resort & Spa blends an iconic, one-of-a-kind place with locally inspired enrichment programs designed for the curious traveler. A uniquely laid-back approach to the good life reflects its warm, sunshine-soaked California roots. This acclaimed resort in Napa Valley, truly sets the stage for the extraordinary.
The unique property offers an exclusive encounter with an iconic location along with a flawless blend of luxury and comfort. Indulge in lavish accommodations, inimitable amenities, and world-class service while being inspired by the natural beauty, effortless bliss, and unexpected adventure found at The Meritage Resort & Spa.
A link to book rooms at the Meritage will be provided after registering to attend NAFA's 50th Annual Conference. Your registration confirmation email will contain a link to the hotel room reservation site.
NAFA Announces Johnnie White as Keynote Speaker
for the NAFA Aircraft Education Program
Eagle Vines Golf Club

This year's golf tournament will be a fundraiser for the NAFA Foundation!!
So, please join us for a round of golf at the beautifully designed Eagle Vines Golf Club and help raise money for university students seeking a business career in corporate aviation.
This year we are offering random pairings for greater networking or the option to form specific teams.
Please refer to the event registration page for specific pricing.
More about Eagle Vines Golf Club:
Located about 4 miles (approximately 15 minutes) from the resort, and founded on the belief that nature and golf were meant to co-exist in magnificent harmony, Eagle Vines has made a profound commitment to protecting the extraordinary natural environment of beautiful Napa Valley.
Growing cherry trees and a vast array of celebrated specimen oaks stand undisturbed as 18 holes weave amongst them, bringing majestic character to the course designed by Johnny Miller.
After four tranquil hours experiencing the rolling hills, babbling creeks, shimmering waterfalls, working vineyards, glorious trees, countless birds, and an occasional birdie, you will fully understand the essence of Eagle Vines...a first-rate facility highlighted by a challenging golf course perfectly blended with the beautiful landscape of the Napa Valley.
Lunch & Wine Tasting at The Village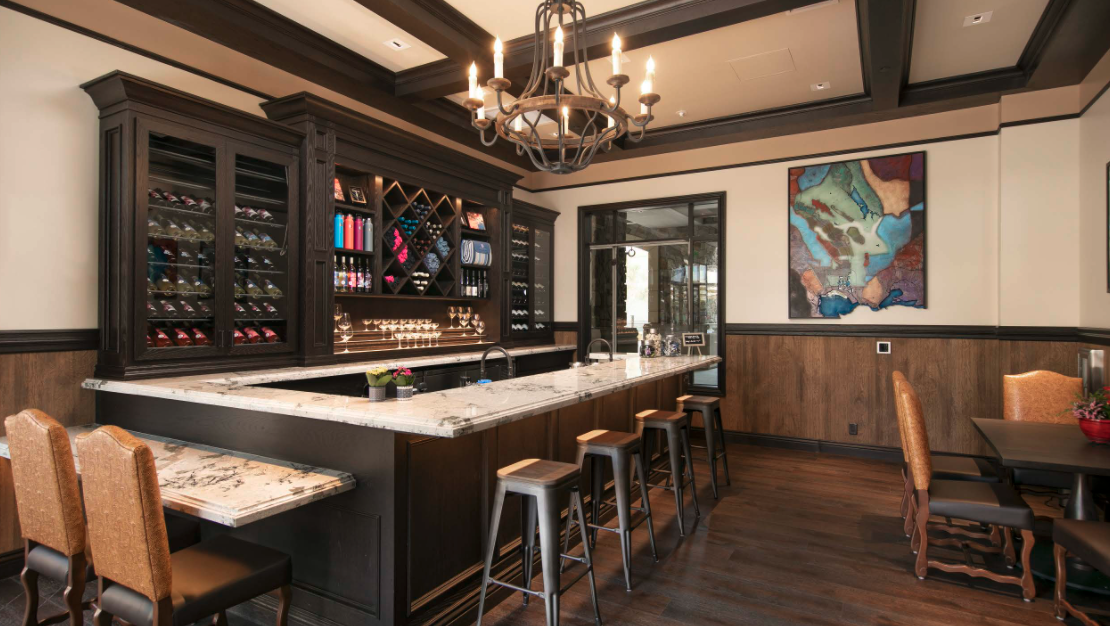 Join us for lunch on the lawn at The Village, located directly across the street from The Meritage Resort. The Village is complete with an expansive lawn for wonderful outside dining, 6 featured tasting rooms, and a grocery, food and wine center.
Tickets for this activity include lunch on the lawn and access to all of the 6 surrounding tasting rooms, each run by a separate winery. Attendees are free to explore as many wineries as time will allow. Each will receive a voucher that is good towards options such as a tasting flight, bottle of wine, glass of wine, or retail at a tasting room of your choice. Vouchers must be redeemed in full at one tasting room and cannot be split between tasting rooms.
Enjoy the best of Napa with this unique wine country experience.