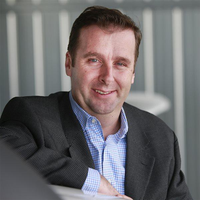 NAFA member, Adam Meredith, President of AOPA Aviation Finance Company, discusses asset-based loans in the piston market.
Banks rarely do asset-based loans in the piston market. That's because lenders can easily, and quickly, get financially upside down in piston airplane.
Let's say you're a good enough credit risk that with 15% down a bank will lend you the money to buy a $2.1 million 2010 Cessna Citation Mustang. After owning the airplane for three months, a 500-year flood submerges the factory you have a 50% stake in, along with half the units of a garden apartment complex you own near the coast. All your submerged manufacturing machinery is declared a total loss, with replacement equipment 18 months away by container ship. You're forced to close the factory. Half the tenants of the apartment complex move out permanently, causing you to lose that revenue. And the hangar where you kept your aircraft had its roof blown off, causing cosmetic damage to your jet. You're unable to pay on the loan, so the bank must repossess.
This article was originally published by AOPA Finance on November 1, 2021.

---