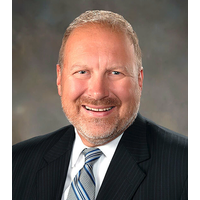 AvBuyer's Matt Harris asked NAFA Member David Hudak of 1st Source Bank's Aircraft Finance Division for his insights into the market for financing private airplanes. How did the market develop during 2021, and what will the financing industry look like in 2022? Find out here.
Considered a leading source for aircraft financing, 1st Source Bank's history stretches further back than aviation itself. Established 158 years ago in 1863, aircraft financing has been offered by 1st Source for more than 35 years.
Today, the Aircraft Finance Division at 1st Source can accommodate more than 300 transactions annually, with the main focus currently being the turboprop and jet markets across the United States, Mexico and Brazil. Nevertheless, the bank will actively finance turbine helicopters, too.
"The total value of our aircraft financing portfolio is in the mid-nine-figures range, via traditional loan terms," David Hudak tells AvBuyer as he sits down to discuss the market.
This article was originally published by AvBuyer on January 6, 2022.

---