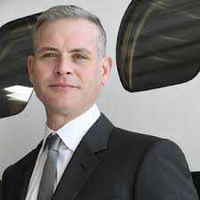 NAFA member, Jason Zilberbrand, President & CTO of VREF, discusses the latest impacts to the current aviation market.
By now, every consumer, including the current aviation market, is still feeling the impacts of COVID. This is appearing heavily on the supply chain side in one form or another. Some economists suggest that Americans are spending all their saved money from the lockdown. And it's all being spent on the higher costs of goods. But several issues play a role in the current "traffic jam" we are all experiencing. Whether you're in the market for a new couch, oven, or automobile, you're likely feeling it too.
The White House even went about publishing a blog on the subject. The blog does an excellent job of explaining how numerous industries rely on a daisy chain of suppliers – most of which were either idled or shut down altogether during 2020.
This article was originally published by VREF on August 23, 2021.

---