NAFA member, Essex Aviation Group shares what you should know before purchasing a new aircraft.
Whether it's for business or personal use, there are many benefits to private aviation. However, there are several factors to take into consideration as you evaluate your options.
New vs. pre-owned
There are benefits to purchasing both a new or pre-owned aircraft. A pre-owned aircraft can be more affordable while offering you the option of refurbishing, upgrading or customizing certain parts to fit your needs. If you're acquiring a new aircraft, it can also be fully customized but the delivery could take anywhere from 12 to 18 months longer than if you purchased a pre-owned aircraft.
Start the financing process early
If you choose to finance your aircraft, beginning the process early will leave yourself enough time to compare rates and request proposals from potential lenders. It's important to understand that getting a loan or lease for an aircraft is a complex process, so researching your financing options sooner rather than later is advised.
How will you be using the aircraft?
Are you going to be using the aircraft for business or pleasure? If it's for business, you may be able to receive certain tax benefits. An aviation advisor will be able to recommend a legal or tax advisor who can work with you to maximize any possible benefits.
Determine which features are important to you
It's easy to say, "I want it all" but this isn't always feasible. Most aircraft can meet many needs and desires of the purchaser but some may not be able to meet all of your necessities. An aviation advisor can help you evaluate your aircraft model options and assist you in finding one that meets your requirements. They will also be available to help you navigate all of the available information so that you can fully understand the pros and cons of each option.
The 80/20 rule
Overbuying can be tempting when shopping for an aircraft. It's important to consider exactly how you will be using the aircraft to avoid purchasing one that includes more than you need. Will you only be traveling for meetings a few states away? Or will you need the aircraft for international, monthly trips? Your aircraft should meet your requirements 80 percent of the time. If you will only be traveling overseas occasionally but will have monthly business trips, an aircraft for business trips will be most ideal.
Bring your aviation advisor on demo flights
There are often many opportunities for demo flights on different types of aircraft to help you make a purchase decision. Bringing your aviation advisor along for the flight can help you make a decision, as long as they are professional and unbiased.
The process of acquiring a new aircraft
When purchasing a new aircraft, the process typically involves:
The initial evaluation
When purchasing a new aircraft, you'll have many decisions to make. These can include selecting the floorplan and any specifications or materials that are also needed. You can also choose a "white-tale" aircraft, which is one that has already been produced but gives you very limited opportunities to change things.
Design
When you've selected an aircraft for purchase, you will enter the layout and design phase. An aviation advisor can help you through the series of specification meetings.
Production
Aircraft production begins once there is a final and approved design in place. Production can take up to a year or longer, depending on several variables.
Delivery
Once the aircraft is ready for final delivery, your aviation advisor and the existing flight crew will work through a formal delivery and acceptance process.
Acquiring an aircraft can become complicated since there are several parties involved. Working with an unbiased aviation advisor will offer value and comfort throughout the process, and will help you find the aircraft that's right for you.
---
Essex Aviation Group, Inc. was founded in 2013 with the primary goal of providing clients with the most current industry knowledge and experience, a vital component in evaluating business and private aviation transportation needs.
Representing clients in a wide range of services, Essex builds client relationships through dedication to trust, integrity and a level of responsiveness not found anywhere else. Services include new or pre-owned aircraft acquisitions, new aircraft completion management, pre-owned aircraft refurbishment and upgrade management, block and ad hoc charter services, and much more.
This article was originally published by Essex Aviation Group.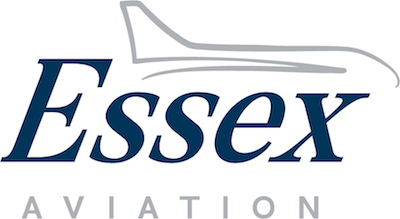 ---