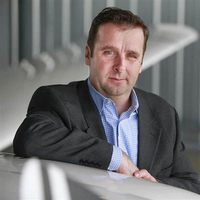 NAFA member Adam Meredith, President of AOPA Aviation Finance Company, answers your questions about title insurance when purchasing an airplane.
Question: I'm planning to purchase a used airplane in the next 6-months. I've heard some owners talk about not needing title insurance? Wouldn't this be required by a lender? I'm familiar with title insurance for a home purchase, but what exactly are the benefits of title insurance for an airplane purchase?
Answer: Surprisingly, no, many lenders do not currently require title insurance on every transaction.
Similar to a home, your aircraft also has a title history which should be reviewed before buying. While most AOPA members know the importance of this and perform a title search prior to buying an aircraft, many may not know there are numerous scenarios where a lien or claim can end up in the FAA registry and/or otherwise "clouding" your ownership interest. By obtaining title insurance, the title insurance company will defend you legally against any bogus claims.
Question: I would like to purchase my first airplane this year. My price range is about $50k. I've been looking at your website and the list of financial documents you will require, especially for a business owner like myself, seems daunting. Are there any other options for someone like me? I have good credit and good cash flow.
Answer: While providing the full list of financial documents gives you the most lending options, some of our lenders do offer low doc products. The underwriting guidelines tend to be more constrained, however, for well-qualified borrowers all that is needed is an application. Because this product does not require supporting financials rates will average .25-.75% higher than our most competitive options. If you are interested in more details about this low doc option, please give us a call and we can give you a more specific rate quote.
This article was originally published by AOPA Aviation Finance Company on May 3, 2019.

---