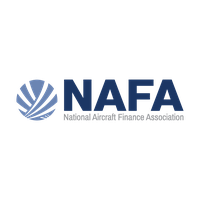 The private aviation industry is constantly evolving with changes in demand, technology and market trends shaping the industry. One such trend observed in recent years is the increased interest of owners and operators to increase the lifespan of an aircraft.
The average life expectancy of an aircraft is between 25 to 30 years, but in today's market, where supply is low, and demand is high, people are continuing to fly their aircraft for five to ten years further. In the past, the market may have had three to four owners in an aircraft's lifetime, but now it is seeing potential for five to six. As a result, people have been shifting away from new aircraft due to lack of availability and considering more mid to late-term planes.
Current Market Trends
In a typical market, if 8 to 10% of the available operating fleet is for sale on the market, the market is in a supply/demand equilibrium. If that figure exceeds 10%, aircraft prices will see downward pressure and faster market depreciation. Over the past two years, aircraft pricing has increased across the board due to low supply. 
Peak demand post-COVID-19 saw about 2.5% of the operating business jet fleet available for sale. Since COVID-19, the prices and demand for aircraft have remained high. With fewer options, people push more life out of their plane, and new buyers are open to buying pre-owned, mid to late-term models.  

Several factors also contribute to the trend of purchasing mid to late-term aircraft, including:

The wait for new aircraft could be two years or more, so people are pursuing the used aircraft market instead of waiting. 

Market acceptance for older aircraft is growing, broadening the customer base.

Older aircraft sometimes have unique features that owners and operators like (pilot preference, parts availability, and familiar maintenance requirements).

Greater demand for rental and exchange engines for older model planes indicates that people are trying to gain more life from their aircraft and run their aviation business more efficiently.
Things to keep in mind when considering a mid to late term aircraft  
When thinking of purchasing an older aircraft or extending the life of one, people need to consider certain factors. "When considering purchasing an aircraft that is mid-term (15 to 20 years) or late-term (25 to 30 years and beyond), it is like dealing with a different product entirely rather than one straight off of the production line," said Nathan Schnitzlein, Director of Strategy at JSSI Parts & Leasing.  
New entrants into the market are also looking for the best and most cost-effective way to explore business aviation, and operating costs are a large part of the decision-making process. Schnitzlein explains that the operating costs for an aircraft will have peaks and valleys throughout its life due to large airframe inspections and engine shop visits, and these costs vary depending on what point of the lifecycle the aircraft is in.   
Because operating costs are one of the more important elements in considering an aircraft, and these costs trend up with older aircraft, potential buyers should consider the following when considering purchasing a mid to late-term plane:
The plane's maintenance records. Tasks in the Airplane Maintenance Program (AMP) can become more expensive as the plane ages, so it's essential to check with the maintenance schedule to see if any checks are due or upcoming. In addition, there is currently a shortage of parts and maintenance services, which may slow the aircraft from receiving the required service. 

The engine maintenance program. If the aircraft is not covered on an engine maintenance program, what do the forecasted costs look like? Will a buy in or pro rata enrollment help mitigate future expenses? As aircraft increase in total time and cycles. Life Limited Component (LLC) coverage is important to consider.

The general condition of the airplane and where the aircraft has been operating. For example, the airframe should be inspected for any corrosion due to the elements. Where does the airframe stand in terms of heavy checks and landing gear inspections? A Heavy Maintenance visit (HMV), also known as a D or C check, occurs every six to twelve years, depending on the make and model. These can be an expensive undertaking if one is due.

The aircraft's operating history. It's important to obtain updated records that reflect everything accurately, including how the plane has been operating, such as if it was a charter plane or for personal use. Additionally, understanding where and how an older plane was registered and operated can increase future maintenance costs. For example, if a plane was registered as a Part 91 for the life of the plane and then a new operator wants to register it as a Part 135, the cost of switching is high.

The market liquidity of a particular aircraft. Certain makes and models are always in high demand in the aftermarket. Still, if it's a unique plane, reselling it may be more challenging. If owners and operators look to buy a plane later in life, they should consider whether they want to fly it until its retirement or decide to keep the resale window open.

Total time flown, not just the age of the aircraft.

How will the plane be financed? Older models may require additional financing requirements compared to newer ones.
Looking Forward
Heading into the second quarter of 2023, the market is trending back to equilibrium (close to 6%) across all business jets. For some aircraft fleet types, the percentage available for sale has surpassed 10%, and price softening is expected in the near future. For others, that percentage has stayed below 5% and continues to hold strong value among typical charter operating types of aircraft.  
The private aviation industry is constantly changing. The trends discussed above are just a few ways the industry is evolving toward longer lifespans for aircraft, extending the usage of popular models and demanding more rental engines. As the industry adapts to meet the needs of consumers, we can expect to see new trends emerge that will shape the future of private aviation.  
Purchasing an older aircraft can be an attractive option for buyers as it can be less expensive than buying a newer model; however, potential buyers should consider the operating costs that may accompany an older plane. Those interested in a mid to late model should consider several factors before purchasing, including the operating costs, maintenance records, engine maintenance program general condition and operating history of the aircraft.
About Jet Support Services, Inc. (JSSI)
For over 30 years, Jet Support Services, Inc. (JSSI) has been the leading independent provider of maintenance support and financial services to the business aviation industry. JSSI offers worldwide support for aircraft owners, operators, and MROs through its Maintenance Programs, Parts and Leasing, Maintenance Software (Traxxall and SierraTrax), Advisory Services and Conklin & de Decker, which provides data and analysis tools.
About NAFA
The National Aircraft Finance Association (NAFA) is a professional association that has been promoting the general welfare of aircraft finance for 50 years. Our network of members comprises lenders and product service providers who work together to finance general and business aviation aircraft. NAFA sets the standard for best practices in aviation finance by educating its members on the most up-to-date industry trends and best practices. Government legislation, market influences and industry insights allow member companies to provide the highest quality services the industry has to offer.
---