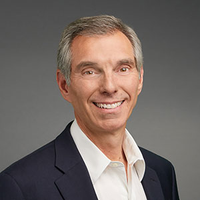 NAFA member, David Wyndham, Vice President with Conklin & de Decker, discusses the myths about business aircraft ownership.
David Wyndham speaks to people who are new to Business Aviation on a regular basis, and also hears some recurrent myths about business aircraft ownership. Following he sets straight three of the more common misunderstandings…
I tend to help clients select the appropriate aircraft for their flying needs and to cost out the various ways to achieve that. Along the way is the need and opportunity to educate and inform.
Quite often the decision-maker is informed, but others (perhaps a board member or a CFO) are not. My first task is to listen to, and understand the client's concerns and then, after validating them, provide answers – or at least a different point of view – for their consideration.
But what are some of the common myths I hear relating to business aircraft ownership? Let's dive in…
Myth 1: You can Make Money Chartering Your Aircraft
One client operates a transcontinental business jet. When it's in for scheduled maintenance, he often uses charter. After seeing the charter bills, however, he wanted to buy a second transcontinental business jet for his backup and to charter it while he was not flying.
I worked with his aviation manager to find the break-even utilization. When accounting for the acquisition cost as well as the operating costs, there would be a need to fly over 2,000 charter hours annually. Why? There are two parts to the answer:
First: Charter rates are a relative bargain. While $8,000 per hour to charter a Long-Range Jet may seem like a lot, the operating expenses are significant: The variable expenses of fuel and maintenance alone average about $4,000 per hour. The annual fixed costs, including items such as crew, hangar, insurance, training and airborne internet run to $1.4m.
A typical charter payback to the owner is 85% of the listed hourly rate, and the owner pays for the aircraft expenses. So on that basis, our $8,000-per-hour charter provides the owner $6,800 per hour.
Deducting the $4,000 variable hourly costs leaves $2,800 per hour. To accumulate the $1.4m fixed costs takes 500 charter hours.
So, after that isn't it all profit? In short, no. Our owner paid $60m for his global business jet. Current market depreciation is about 7% per year (or a loss in value of $4.2m per year). And that would require another 1,500 charter hours to make the deficit up. Hence our 2,000-hour break-even point.
Second: Money is not free. Our owner has a cost of capital, or an opportunity cost. If he paid $60m in cash for the jet, he can't invest that money in his company or other ventures. If you add in a 10% return on capital, there is $6m per year in the lost opportunity of having his money tied-up in the jet.
He could opt to decrease that up front with an operating lease or a loan, but then his fixed expenses increase. To verify this, look at the financial reports of the airlines: An airline needs to fly between 2,500 to 3,000 hours per year per airplane in order to make a profit.
There is almost no way an on-demand charter operator can book enough charter to cover the costs of owning their own business jet. When an aircraft owner utilizes a charter operator to charter their aircraft when not in use, both parties can win.
The charter operator gets the use of a business aircraft without the cost to acquire it. The owner gets some revenues to offset their operating costs.
Myth 2: You Should Focus on Only one Cost… 'Acquisition'
Every pilot report and airplane review article mentions three things:
Cabin and amenities;

How far the airplane flies;

Acquisition cost.
Whenever I do an analysis of costs, I look at the total life cycle cost. This includes not only the acquisition cost, but the operating costs, and disposition.
While the acquisition cost – less the recovery at resale – is significant, the operating costs can amount to just as much over time.
Myth 3: Operating Costs are Consistent
At least a couple of times each year I have a client who is shocked when confronted with their maintenance costs. A recent situation involved the owner of a large-cabin business jet. The management company had told the owner to budget $3,500 per hour for fuel and maintenance, yet when they looked at their total expenses for 2018 those items averaged over $5,000 per hour.
Working through the management company's reports, while also running our own "should-cost" analysis, we found a cost listed under maintenance for international travel, for which the mechanic accompanied the jet on a multi-week trip overseas.
Though this was smart planning, it was not necessarily a 'routine' maintenance expense.
The owner also had an inspection every 2,400 flight hours. They flew less than 300 hours in 2018 and averaged the cost of the 2,400-hour inspection over the 300 hours they flew, not the 2,400 hours it took to accrue the expense.
In my should-cost analysis the accruals for the maintenance from Conklin & de Decker's data, adjusting for the cost of fuel, came to approximately $3,600 per hour over time. In any given year, the average for that year varied from about $2,400 to over $7,000 per hour.
The bottom line is that maintenance costs are cyclical. Unless you are on a guaranteed hourly maintenance program provided by the OEM or a third-party provider like Jet Support Services, Inc., the cost in any given year can fluctuate greatly.
In Summary…
All of the above misconceptions can be cleared up by listening, explaining and budgeting correctly. It also helps to have someone who understands both the costs and the operation to assist in the understanding.
More information from www.conklindd.com.
This article was originally published by AvBuyer on August 19, 2019.

---