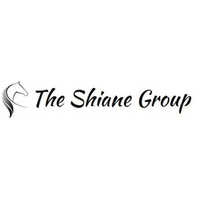 FOR IMMEDIATE RELEASE
EDGEWATER, Md. – Sept. 13, 2018 – National Aircraft Finance Association (NAFA) is pleased to announce that The Shiane Group has recently joined its professional network of aviation lenders. "NAFA members proudly finance - support or enable the financing of - general and business aviation aircraft throughout the world, and we're happy to add Shiane to our association," said Ford von Weise, President of NAFA.
Founded by Diane Levine-Wilson (founder of AMSTAT), The Shiane Group is a research and consulting services company, specializing in staff support consulting services for private aviation and luxury yachting. They also provide services to a broad range of businesses and charities, recognizing that various professional businesses require additional staffing support for special projects. Shiane builds their clients the team of employees required to cover research, marketing, operations, charter, and finance.
The company also provides consultants on call, bringingtogether top independent experts in their fields to be their clients' exclusive team, covering product development, management assessment, operations, finance, and charter. Beyond that, the Shiane Group offers enhanced research and marketing efforts to their clients with the company's own team of experienced researchers. Shiane's staffworks to execute a focused and cost effective plan, designing each project specifically to the needs of the client, with complete confidentiality.
"Diane is thrilled to be back in business with her daughter Shari Levine-Gagliardo who was with her at AMSTAT from the very beginning and was the driving force in maintaining their daily operations," the company stated. Much like NAFA, The ShianeGroup's leadership has a long, respected history in private aviation with a broad range of experience, promoting excellence throughout the industry. Shiane and NAFA are committed to fostering innovative new products and services, along with the education required for knowledgeable aviation industry members.
For more information about The Shiane Group, visit https://www.theshianegroup.com/.
About NAFA:
The National Aircraft Finance Association (NAFA) is a non-profit corporation dedicated to promoting the general welfare of individuals and organizations providing aircraft financing and loans secured by aircraft; to improving the industry's service to the public; and to providing our members with a forum for education and the sharing of information and knowledge to encourage the financing, leasing and insuring of general aviation aircraft. For more information about NAFA, visit www.NAFA.aero.
---