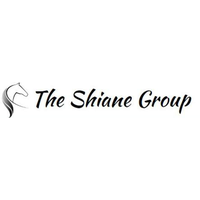 The newly minted Shiane Group is the latest offering by the experienced market research mother/daughter team of Diane Levine-Wilson and Shari Levine Gagliardo who, together, ran AMSTAT Corporation for 26 years.
The Shiane Group proudly announces its flagship service called Research on Demand™, the project focused research service. "We are providing a unique and cost-effective service by providing experienced research teams on an as needed basis." per Wilson. "We can work with you to develop a plan and then assemble a team to provide the staffing to specifically support your projects." Brokers, dealers, operators will save the cost of diverting their own in-house research staff.
"Although our expertise is primarily in aviation and luxury yachting, we can apply our marketing and research skills to diversify into a broad range of industries and charities." Says Gagliardo. "just tell us what you need, and our staff will work for you."
The Shiane Group Consulting offers a broad range of consulting services. "We have the outreach to mobilize our contacts to put together a team of independent experienced consultants. Our connections include experts in management, charter, operations, valuations and appraisals, and finance." Says Wilson.
Diane Levine-Wilson has over 40 years of experience in business aviation that includes aircraft sales and marketing. She created the industry's first independent research company AMSTAT Corporation in 1982. As its president until its sale in 2006, she grew the company to over 50 employees. She later she went on to become the Director of Product Development for JETNET LLC where she led the YachtSpot, JETNET's marine product, development team.
Shari Levine-Gagliardo grew up in aviation. She began at AMSTAT as a researcher and ultimately became research manager and Vice President of operations. Shari has her degree in business from Monmouth University.
Press Release courtesy of The Shiane Group

---