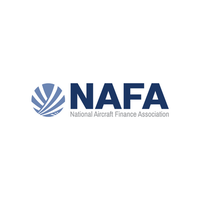 On behalf of NAFA:
On September 5th, our industry suffered a huge loss when Gil Wolin, a business aviation veteran and one of its strongest supporters, passed away, at age 71, following a short illness.
Gil was well-known to many of us, having played numerous roles in our industry during the past five decades. An iconic sales and marketing professional, and one of the nicest people within the business aviation community, one of Gil's greatest talents was never forgetting the name of anyone he met – and the specific people he knew is nothing short of astounding.
"The National Aircraft Finance Association, and the business aviation industry as a whole, have lost a great supporter with Gil's passing," said Jim Blessing, NAFA's president.
"In addition to his broad industry knowledge and willingness to impart it to anyone who sought his counsel," stated Tony Kioussis, president of Asset Insight LLC and NAFA Board Secretary, "those of us who had the pleasure of knowing Gil will always remember his wit and ability to explain complex aviation topics in terms anyone could understand."
In a published statement, National Business Aviation Association (NBAA) President and CEO Ed Bolen said "Gil's passing comes as a great loss for the business aviation community. He set an example as a friend, a mentor and an industry champion. Through his words and actions, he made us better."
Following numerous leadership roles within business aviation, including positions within Executive Jet Management, Combs Gates/AMR Combs, Mayo Aviation, and McGraw-Hill (where he served as publisher of Business & Commercial Aviation, A/C Flyer and Show News magazines), Gil joined TAG Aviation USA as vice president, corporate communications.
In 2009 he founded Wolin Aviation Consulting to assist business aviation service providers in designing and implementing effective marketing, communications and strategic planning programs. Then, in 2013, he established Business Aviation Advisor, a print and online publication that has served as an information resource for those utilizing business aviation through whole-aircraft ownership, fractional providers, and charter.
Perhaps Dick Koenig, retired publisher of Flying magazine, said it best, "Gil will never be forgotten, just as he never forgot anyone in this business."
---