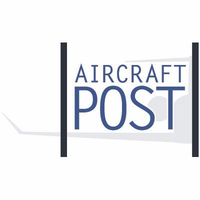 NAFA member, AircraftPost, writes about pre-owned market performance.
Over the last few months there have been varying perspectives regarding the "decline in pre- owned inventory levels and an associated rise in pricing." Whether in-production or out of production, 50% bonus depreciation or 100%, medium or long range, all segments seem to offer similar results with some outperforming others and a couple even flatlining.
There's little question new aircraft deliveries are on the decline year-over-year. However, although few, there are exceptions. For example, Latitude deliveries for 2017 numbered 57 which represented a 26% increase over 2016. It should be noted that 36 of those delivered last year (59%) went into fractional service. Conversely Challenger 350 deliveries are down from 64 in 2016 to 54 in 2017 (26 sold to fractional providers), representing a 17% YOY decline.
Other M/Ms that showed positive YOY results were the G650 which delivered 62 aircraft in 2017 compared to 57 in the year prior. The Falcon 8X fared better in 2017 delivering 16 vs 3 aircraft in 2016. Aircraft such as the Global 5000/6000, 7X, G550, Challenger 650 all showed YOY declines ranging from 29 to 44%. In years past when new aircraft sales declined the pre- owned markets saw an uptick in activity, however todays results are sending mixed signals, even when considering the new 100% tax deduction.
Price points for the longer-range, cabin class aircraft do not have mass appeal, however those same aircraft that may have turned prospective buyers away due to the ~$50M price tag are now selling pre-owned at levels that are recognized as value propositions to a wider audience. For example, a 2010 Falcon 7X had a resale price of 25.9M in 2016 when 12 [total] aircraft change hands. In 2017 there were a total of 18 7X transactions and the same 2010-year models traded at 19.5M. When we compare YOY quarterly results, Q1 2017 saw 2 transactions vs. 10 in Q1 2018 and the average price for a 2010-year model increased from 19.5 to 19.8M.
Another large cabin aircraft that's seen increased market activity is the Gulfstream GV. YOY quarterly results show 0 transactions in 2017 and 7 in 2018 with the average price point for a 2000-year model rising from 9.8 to 10.1M. Similar results are evident with the G450 where the average [resale] price for a 2009-year model rose from 10.5 to 12.7M, although the number of sales flatlined at 6 for Q1 in each year. The G550 had a sales price decrease of 9% (2008 YOM) as well as fewer transactions (10 to 4).
The number of sales for the Hawker 900XP showed a slight YOY drop in each respective quarter (5 to 4), however a 2009-year model had a price uptick from 3.9 to $4.1M. Conversely the Challenger 300 slipped in the number of transactions from 15 [Q1 2017] to 10 in Q1 2018 and the average [selling] price for a 2008 vintage dropped 15% (9.3 – 7.9M) while also seeing the average DOM increase (271 – 395). The Challenger 604, has near doubled Q1 transactions from 2017 to 2018 (6 to 11), however values continue a downward trend citing a 2001 YOM that went from 4.4 to $4.2M.
Citation Sovereign had impressive YOY results where the average price for a 2008 vintage increased from 5.7 to 6.4M while the number of transactions increased from 3 in Q1 2017 to 8 Q1 2018. The XLS+ was down in both the number of transactions as well as average trading price with a 2009 year-model going from 5.5 to 4.7 YOY.
With the above-mentioned results it does not appear the 100% tax benefit has done much to stimulate new or pre-owned sales. Perhaps with the Longitude, G500/600, Global 7000 nearing certification, buyer's interest could circle back. However, one thing that will continue to gohead to head with new aircraft sales is the pre-owned market. Whether it's a new G500/600 orGlobal 7000, as pre-owned G650s near the mid 40s price point, the 7X under 20M, buyers will be taxed with the value for dollar proposition once again. Consider that in 3-years [2010] Falcon2000 EASy's have dropped from 19M in 2016, to 15.8 and 14.8 Q1 2018. Should this continue,our markets may stagnate as buyers wait for the next 'deal'.
To learn more about AircraftPost, visit their NAFA profile or their website.
---