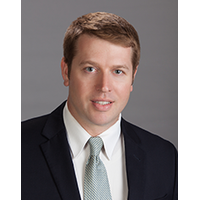 New rules recently took effect on May 1, 2017 changing the way pilots flying on a non-commercial basis (with the exception of flight instruction) in small aircraft (less than 6,000 lbs.) are able to obtain and meet the requirements for medical certification necessary to fly. This new medical criteria is referred to as BasicMed. The intent of BasicMed is to make the criteria for obtaining medical certification easier and more efficient for private pilots who primarily fly small aircraft for personal recreation and in some instances business transportation not in the furtherance of transportation or hire.
The guidance for qualifying for BasicMed is not so basic as there are a number of rules and exceptions. The distilled initial qualifications for BasicMed include, but are not limited to holding a valid U.S. driver's license, previously holding a valid medical as recently as July 15, 2006, and an absence of a disqualifying medical condition. If a perspective applicant has not previously held a medical, a visit with a designated Aviation Medical Examiner ("AME") will be required. To obtain and maintain BasicMed, a visit to a state licensed physician is required every 48 months coupled with the completion of a free online course every 24 calendar months. When flying under BasicMed, a pilot is limited to low, slow and light flight activity. Flights must be conducted at 18,000 feet or less, at less than 250 knots, and with no more than five passengers in a six seat aircraft. BasicMed may be a benefit for those pilots who formerly flew with a third-class medical and would like to see their primary care physician for evaluation rather than a designated Aviation Medical Examiner.
If you pilot your own aircraft and meet the criteria for BasicMed, BasicMed will reduce the time involved to demonstrate medical fitness to fly and provide many more options to pilots for evaluating physicians. The mentioned criteria are the essential and basic considerations for pursing BasicMed certification. If you plan to obtain BasicMed, you are encouraged to review FAA Advisory Circular 68-1A for comprehensive guidance.
Forrest Owens' legal practice concentrates on aircraft and aviation related transactions, cross-border transactions, airman defense before the FAA and Department of Transportation, airport real estate and land use, and civil litigation. Mr. Owens leads the aviation practice at the Saavedra Goodwin group under the trade name Global Aviation Counsel, LLC.
---