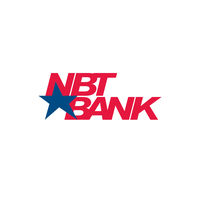 FOR IMMEDIATE RELEASE
FORT LAUDERDALE, Fla. – November 4, 2019 – National Aircraft Finance Association (NAFA) is pleased to announce that NBT Bank recently joined its professional network of aviation lenders.
"NAFA members form a network of aviation finance services who diligently and competently operate with integrity and objectivity throughout the world. We're excited to welcome NBT Bank to our growing organization as we head to our 50th anniversary," said Jim Blessing, President of NAFA.
NBT Bank offers personal and business banking, commercial banking and wealth management services from locations in seven states, including New York, Pennsylvania, Vermont, Massachusetts, New Hampshire, Maine and Connecticut and through its online and mobile channels. The bank added small aircraft financing to its array of lending options in 2019 and hired Douglas N. Place, Jr. as vice president of Aircraft Financing to lead their efforts. Place has nearly 15 years of experience in the financial services industry, including 10 years in aviation financing. He is also a private pilot and a member of the Board of Directors for the Greater Lawrence, MA Airport Authority.
"NBT Bank is dedicated to building strong relationships and delivering high-quality service to our customers," said Place. "I am proud to be a part of the NBT team and to deliver small aircraft financing as an enhancement to the bank's business options. We're very excited to join NAFA and foster long-term, mutually-beneficial relationships throughout the aviation finance community."
Established in 1856, NBT Bank is headquartered in Norwich, NY with its parent company, NBT Bancorp Inc. NBT Bancorp Inc. had assets of $9.7 billion as of September 30, 2019 and is traded on the Nasdaq Global Select Market under the symbol NBTB.
NBT Bank appeared on the Forbes 2019 World's Best Banks list as the top-ranked bank in Maine, New Hampshire, New York and Vermont. Of the 60 U.S. banks on the list, NBT Bank was ranked #14. Forbes surveyed more than 40,000 customers around the globe and rated banks on overall recommendation and satisfaction as well as five subdimensions (trust, terms and conditions, customer services, digital services and financial advice).
For more information about NBT Bank, visit nafa.aero/companies/nbt-bank.
About NAFA:
The National Aircraft Finance Association (NAFA) is a non-profit corporation dedicated to promoting the general welfare of individuals and organizations providing aircraft financing and loans secured by aircraft; to improving the industry's service to the public; and to providing our members with a forum for education and the sharing of information and knowledge to encourage the financing, leasing and insuring of general aviation aircraft. For more information about NAFA, visit NAFA.aero.

---