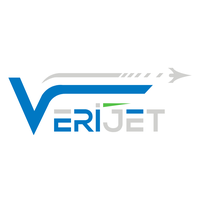 NAFA Welcomes New Member: Verijet
National Aircraft Finance Association (NAFA) is pleased to announce that Verijet has recently joined its network of aviation professionals. Verijet strives to make private jet charter flights more convenient, economical, safer and sustainable for all who wish to or need to fly.
"NAFA members form a network of aviation finance services who proudly finance, support or enable the financing of general and business aviation aircraft throughout the world, and we are happy to add Verijet to our association," said Ed Medici, President of NAFA.
About Verijet:
Verijet is a part 135 private charter jet operator with a rapidly growing fleet of single-engine jets that are luxurious, safe and highly convenient for private travelers. Verijet saves valuable time by utilizing smaller, local airports closer to the passenger's origination and desired destination and flying more directly point-to-point. Verijet supplies short-haul regional flights (less than seven hundred miles) covering the Southeast, Northeast, and Western U.S.
Verijet supports protecting the earth, sustainability efforts and saving the availability and convenience of private aviation for future generations. Partnering with 4AIR, a company dedicated to developing and expanding sustainability programs, monitoring and compliance and sustainable fuel management, all Verijet flights are 100% carbon neutral.
"Our goal is to decarbonize short-haul regional aviation while making it more accessible, economical and time effective for the passengers," said founders Richard and Allison Kane. "Our planet and time are among our most precious commodities, and we're working on conserving both one flight at a time."
Founded in 2019, Florida-based Verijet is a technology company focused on air mobility – revolutionizing private aviation through proprietary AI and large-scale computing combined with the most innovative, advanced and safest jet in the air today — the SF50 Vision Jet built by Cirrus Aircraft.
For more information on Verijet, visit http://www.verijet.com/.
About NAFA: 
The National Aircraft Finance Association (NAFA) is a professional association that has been promoting the general welfare of aircraft finance for 50 years. Our network of members is comprised of lenders and product service providers who work together to finance general and business aviation aircraft. NAFA sets the standard for best practices in aviation finance by educating its members on the most up-to-date industry trends and best practices. Government legislation, market influences and industry insights allow member companies to provide the highest quality services the industry has to offer.
---