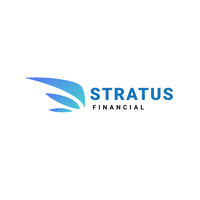 NAFA Welcomes New Member: Stratus Financial
National Aircraft Finance Association (NAFA) is pleased to announce that Stratus Financial has recently joined its professional network of aviation lenders. Stratus Financial provides student loans to aspiring aviators at all levels of experience and training.
"NAFA members proudly finance, support or enable the financing of general and business aviation aircraft throughout the world, and we are happy to add Stratus Financial to our association," said Ed Medici, President of NAFA.
About Stratus Financial:
Stratus Financial develops lending products for pilots at all stages of their careers. Through partnering with flight schools across the United States, Stratus Financial provides financing solutions to aspiring pilots for efficient, hassle-free underwriting.
Stratus Financial was founded in 2020 by FAA-certificated flight and ground instructors with decades of experience in the aviation industry.
Stratus brings together the student and school experience with several programs designed by flight schools. A great relationship with flight schools is critical to developing Stratus' lending products for students and schools to achieve their goals.  
Stratus has a variety of loan products with fixed and variable rates available to flight students. Loans can cover all things needed for flight training.
For more information, visit https://stratus.finance/.
About NAFA: 
The National Aircraft Finance Association (NAFA) is a professional association that has been promoting the general welfare of aircraft finance for 50 years. Our network of members is comprised of lenders and product service providers who work together to finance general and business aviation aircraft. NAFA sets the standard for best practices in aviation finance by educating its members with the most up-to-date industry trends and best practices. Government legislation, market influences and industry insights allow member companies to provide the highest quality services the industry has to offer.
---