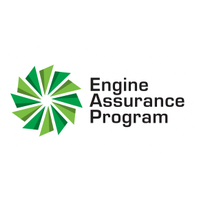 NAFA Welcomes New Member: Engine Assurance Program
National Aircraft Finance Association (NAFA) is pleased to announce that Engine Assurance Program (EAP) has recently joined its network of aviation professionals. EAP offers a high-quality alternative to engine coverage for the older engine platforms. 
"NAFA members welcome and appreciate the breadth of coverage EAP provides for aircraft engines," said Jim Blessing, President of NAFA. "EAP is an excellent addition, and we fully support the benefits EAP provides our organization."

About EAP: 
In the past six years, Engine Assurance Program (EAP) has emerged as a leading hourly engine maintenance program. It covers all variants of the Honeywell TFE731 as well as General Electric, Rolls-Royce and Pratt & Whitney engines. With the addition of the Honeywell CFE738, which powers the Falcon 2000, EAP covers a large portfolio of engine models on some of the most popular business jets.
"Our customer service really sets us apart, but clients also are pleasantly surprised by our pricing. They are impressed with our responsiveness; when a client calls everyone jumps on the situation until it is resolved whether it is a scheduled or an unscheduled AOG. That being said, quality is always our priority," says Sean Lynch, EAP program coordinator. "Even though we're growing rapidly, we still respond to every customer as if they are our best customer."
Importantly, EAP has a robust rental pool of engines and APUs to support their fleet including the addition of another CFE738-1-1B for the Falcon 2000s. "We've never had a customer go without a rental engine or APU when they need one. That is something we take pride in since it is an impressive achievement in this current market," added Lynch.
EAP's client base has expanded to include operators from all over the world, including several fleet operators.
EAP's hourly engine maintenance program covers scheduled and unscheduled maintenance, including life-limited parts, LRUs, R&R, shipping, rentals, line maintenance, trend monitoring and catastrophic coverage while boasting a 99.99 percent dispatch reliability rate.
EAP provides customers with increased residual value of their aircraft, enhanced customer service and meaningful cost savings of as much as $80-$100 per engine per hour while using the same high-quality parts, engine MRO shops and field service technicians as the other programs.
EAP is headquartered in Dallas, Texas.
About NAFA: The National Aircraft Finance Association (NAFA) is a professional association that has been promoting the general welfare of aircraft finance for 50 years. Our network of members is comprised of lenders and product service providers who work together to finance general and business aviation aircraft. NAFA sets the standard for best practices in aviation finance by educating its members with the most up-to-date industry trends and best practices. Government legislation, market influences and industry insights allow member companies to provide the highest quality services the industry has to offer. The company now has three offices: Geneva, New York City and Dubai. 
---