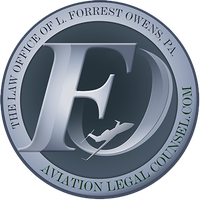 Forrest Owens, Esq.
Board Certified Specialist – Aviation Law
888-6FLYLAW Ext. 2
forrest@aviationlegalcounsel.com
admin@aviationlegalcounsel.com  
NAFA Welcomes New Member: Aviation Legal Counsel
National Aircraft Finance Association (NAFA) is pleased to announce that Aviation Legal Counsel has recently joined its network of aviation professionals. Aviation Legal Counsel is a leading aviation firm that assists aircraft transactions, registration, tax, finance, litigation and more.
"NAFA members proudly finance, support or enable the financing of general and business aviation aircraft throughout the world, and we are happy to add Aviation Legal Counsel to our association," said Jim Blessing, President of NAFA. 
About Aviation Legal Counsel:
The firm and its staff have years of experience in aviation, including aviation legal considerations, aircraft operations and maintenance. The team has extensive experience in hundreds of aircraft transactions, ranging from home-built aircraft to large cabin corporate aircraft with every major manufacturer, including rotorcraft.
Aviation Legal Counsel concentrates on aircraft and aviation-related transactions, cross-border transactions, airman defense before the FAA and Department of Transportation, airport real estate and land use, and civil litigation arising from aviation-related disputes.
The firm is also well-versed in fractional ownership and shared ownership arrangements. Aviation Legal Counsel is committed is to staying current to support a client's aviation legal needs, now and in the future.
For more information, visit: http://aviationlegalcounsel.com/
About NAFA: 
The National Aircraft Finance Association (NAFA) is a professional association that has been promoting the general welfare of aircraft finance for 50 years. Our network of members is comprised of lenders and product service providers who work together to finance general and business aviation aircraft. NAFA sets the standard for best practices in aviation finance by educating its members on the most up-to-date industry trends and best practices. Government legislation, market influences and industry insights allow member companies to provide the highest quality services the industry has to offer. The company now has three offices: Geneva, New York City and Dubai.
---