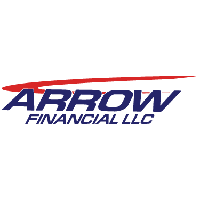 FOR IMMEDIATE RELEASE: November 14, 2023    
Contact: Tracey Cheek 
tlc@nafa.aero 
405.850.1292 

Steve Henley
President
Steve@arrowsone.com
262.331.1981

Scott Sims
Business Manager
scott@arrowsone.com
224.225.1410
NAFA Welcomes New Member: Arrow Financial

National Aircraft Finance Association (NAFA) is pleased to announce that Arrow Financial has recently joined its network of aviation professionals. Arrow Financial  is a financial service organization that works with individuals and dealers in aircraft, recreational vessels and vehicles to meet their financing needs. 
"NAFA members proudly finance, support or enable the financing of general and business aviation aircraft throughout the world, and we are happy to add Arrow Financial to our association," said Ed Medici, President of NAFA. 

About Arrow Financial: 
Arrow Financial LLC is a full-service recreational lender that recently entered the financing world of aircraft for individuals and dealers. The company is a service-disabled veteran-owned small business (SDVOSB). The team consists of experienced professionals with over 100 years of experience providing prudent financing solutions for individuals and dealers.
For more information about Arrow Financial, visit arrowfinancialllc.com.

About NAFA:   
The National Aircraft Finance Association (NAFA) is a professional association that has been promoting the general welfare of aircraft finance for 50 years. Our network of members is comprised of lenders and product service providers who work together to finance general and business aviation aircraft. NAFA sets the standard for best practices in aviation finance by educating its members on the most up-to-date industry trends and best practices. Government legislation, market influences and industry insights allow member companies to provide the highest quality services the industry has to offer. 
---