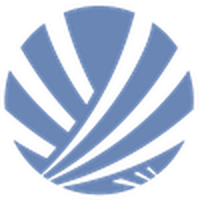 NAFA's 46th ANNUAL CONFERENCE PROMISES TO BE BEST EVER
Powerful industry influencers speaking on critical subjects headline this year's agenda
The National Aircraft Finance Association promises its 46th Annual Conference will be one of the best ever, providing knowledge and insight into the economic and political environment that is shaping the business aviation industry. The Conference will include insight from manufacturers and other industry sector leaders and influencers about how they are responding to current and anticipated market dynamics.
To be held in Ft. Lauderdale, FL at the Harbor Beach Marriott from March 22 – 24, 2017, this year's agenda features some of the most respected speakers from across the industry, as NAFA plans to deliver an educationally rich conference.
Speakers at the conference will include Michael Smerconish, host of CNN's "Smerconish" and syndicated radio talk show host, who will provide insight on our current political environment. John Robertson, VP & Sr. Policy Advisor of the Federal Reserve Bank of Atlanta will discuss current economic conditions, outlook and monetary policy, while Todd Evans, a Principal of export Development Canada will discuss Brexit, Trump and the changing world order.
In addition to these influential speakers and relevant topics, the leaders of SIX aircraft manufacturers will provide their industry views and discuss new aircraft that will soon enter service. Specifically, Todd Simmons, President of Cirrus Aircraft, Peter Maurer, President, Diamond Aircraft Industries, and Simon Caldecott, President of Piper Aircraft will all discuss the future of small-cabin aircraft (piston through light jet), while Mark Burns, President of Gulfstream Aerospace, David Coleal, President of Bombardier Business Aircraft, and long-time NAFA member and newly appointed CEO of Embraer Executive Jets, Michael Amalfitano will discuss the future of Large-Cabin Aircraft.
The 46th Annual Conference will be further highlighted by a general session on the current "State of the Aviation Industry" hosted by Mark Baker, President of the Aircraft Owners and Pilots Association, and Peter Bunce, President of the General Aviation Manufacturer's Association.
The annual Aircraft Appraisal Education Program has a new and improved agenda, as NAFA is teaming up with Embry Riddle Aeronautical University and the American Society of Appraisers to provide an eight-hour refresher course for accredited aircraft appraisers. This program has been remodeled to offer real-world skills and best practices in order to create a more varied learning experience for attendees.
To learn more about this conference, or register, visit the event page on our site.
The National Aircraft Finance Association is a non-profit corporation dedicated to promoting the general welfare of individuals and organizations providing aircraft financing and loans secured by aircraft; to improving the industry's service to the public; and to providing our members with a forum for education and the sharing of information and knowledge to encourage the financing, leasing and insuring of general aviation aircraft.
---