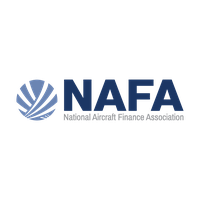 FOR IMMEDIATE RELEASE: June 6, 2023
Contact: Tracey Cheek
TLC@NAFA.aero
405.285.7005
NAFA Elects Andrew Farrant as Second Vice President
Edgewater, MD — June 6, 2023
The National Aircraft Finance Association (NAFA) is pleased to announce the unanimous election of Andrew Farrant as the Second Vice President. Mr. Farrant joins current Vice President Bryan Byers.
Farrant is Chief Marketing Officer at Global Jet Capital and brings a wealth of experience and expertise to NAFA. He is committed to advancing the industry and serving NAFA members' needs.
"I am very excited that Andrew has been elected to a Vice President role with NAFA," said Ed Medici, NAFA President. "I'm appreciative of the energy, time and advice he has already given NAFA, and I look forward to working with him over the next two years to make NAFA the premier aviation finance industry association." 
Farrant expressed his gratitude and eagerness to contribute to NAFA's mission. "I'm honored to accept this nomination, and I'm looking forward to working with Ed, the balance of the board and our membership as we look to build on the great platform created over the past 50-plus years," said Farrant.
For more information about NAFA and a full list of board members, visit www.nafa.aero.
About NAFA: The National Aircraft Finance Association (NAFA) is a professional association that has been promoting the general welfare of aircraft finance for 50 years. Our network of members is comprised of lenders and product service providers who work together to finance general and business aviation aircraft. NAFA sets the standard for best practices in aviation finance by educating its members on the most up-to-date industry trends and best practices. Government legislation, market influences, and industry insights allow member companies to provide the highest quality services the industry has to offer.
---