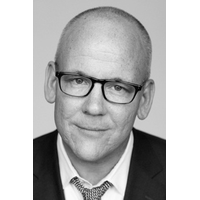 FOR IMMEDIATE RELEASE
NAFA Announces John Heilemann as Keynote Speaker for 47th Annual Meeting
Ft. Lauderdale, FL – February 21, 2018 – The National Aircraft Finance Association (NAFA) is pleased to announce that John Heilemann will be the keynote speaker at their upcoming 47th Annual Meeting, to be held Thursday, May 17th, 2018 at the Hotel del Coronado in Coronado, CA. Mr. Heilemann will be presenting to an audience of aviation industry and finance experts with a global reach; making and supporting transactions domestically and abroad.
Mr. Heilemann is a celebrated journalist with over twenty five years dedicated to covering politics and business, and is currently national affairs analyst for NBC News and MSNBC. He is also the co-creator, host, and executive producer of The Circus, which returns to Showtime this spring for its third season to cover Donald Trump and the upcoming midterm election. Some of his most recent endeavors also include serving as managing editor of Bloomberg Politics and host of Bloomberg TV and MSNBC's With All Due Respect during the 2016 election cycle, and co-authoring the international bestsellers Game Change and Double Down (reporting on the 2008 and 2012 elections respectively).
The 47th Annual Gathering of the National Aircraft Financing Association will bring together the most active aircraft lenders in North America and worldwide to network and discuss issues topical to the industry, including: aviation regulatory changes, banking system regulatory changes, updates on new aircraft entering the marketplace, and other issues pertinent to aircraft buyers and their support systems.
John Heilemann will give a keynote presentation and host a Q&A session for the over 250 attendees. The exact time is to be determined as the actual date nears, but will be held sometime between 9:00 am and 12:00 pm PST on May 17th. Mr. Heilemann's address is a noteworthy addition to NAFA's Annual Meeting. His extensive background in the area of politics and business will highlight the most current and relevant issues that also affect the aviation industry.
For more information about John Heilemann, visit http://www.washingtonspeakers.com/speakers/biography.cfm?SpeakerID=1930.
About NAFA:
The National Aircraft Finance Association (NAFA) is a non-profit corporation dedicated to promoting the general welfare of individuals and organizations providing aircraft financing and loans secured by aircraft; to improving the industry's service to the public; and to providing our members with a forum for education and the sharing of information and knowledge to encourage the financing, leasing and insuring of general aviation aircraft. For more information about NAFA, visit www.NAFA.aero.
---