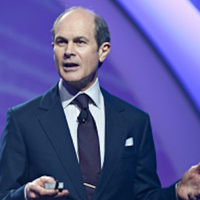 FOR IMMEDIATE RELEASE
Fort Lauderdale, Fla. – Jan. 15, 2018 - The National Aircraft Finance Association (NAFA) is pleased to announce that Geoff Colvin will be the keynote speaker at their upcoming 48thAnnual Conference, to be held March 3rdthrough March 6th, 2019,at Marriott Harbor Beach in Fort Lauderdale, Florida. Mr. Colvin will be presenting to an audience of aviation industry and finance experts with a global reach; supporting or enabling the financing of general and business aviation aircraft throughout the world.
Mr. Colvin is one of the most respected voices in business journalism, with a remarkable understanding of the key issues and trends impacting business today: the global economy; government regulation; the impact of Washington politics/policy on the business environment and the economy; leadership and management; global competitiveness and more. He is an award-winning author, broadcaster, and speaker, and has engaged hundreds of audiences on six continents.
With his extensive experience as longtime editor and columnist for FORTUNE, top broadcaster on the CBS Radio Network, regular lead moderator of the Fortune Global Forum, and moderator for the International Business Leaders Forum in London, Geoff Colvin is one of America's sharpest minds on leadership, globalization, wealth creation, the infotech revolution, and related issues. He has appeared on Today, The O'Reilly Factor, Good Morning America, CBS This Morning, ABC's World News, CNN, CNBC, PBS's Nightly Business Report, among other programs.
The 48th Annual Meeting of the National Aircraft Financing Association will bring together the most active aircraft lenders in North America and worldwide to network and discuss issues topical to the industry, including: aviation regulatory changes, banking system regulatory changes, updates on new aircraft entering the marketplace, and other issues pertinent to aircraft buyers and their support systems.
Mr. Colvin will present "Leading Ahead of What's Next – The New Rules of Business" for the over 250 attendees. He will address how the world of business is changing in historic and profound ways, with technological disruption, government's role, and the balance of global economic power shifting massively, helping aviation industry leaders successfully navigate the tumultuous environment.
For more information about Geoff Colvin, visit http://geoffcolvin.com/speaking/.
About NAFA:
The National Aircraft Finance Association (NAFA) is a non-profit corporation dedicated to promoting the general welfare of individuals and organizations providing aircraft financing and loans secured by aircraft; to improving the industry's service to the public; and to providing our members with a forum for education and the sharing of information and knowledge to encourage the financing, leasing and insuring of general aviation aircraft. For more information about NAFA, visit www.NAFA.aero.
---