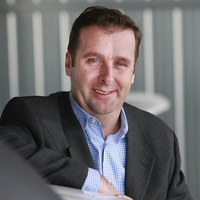 NAFA member, Adam Meredith, President of AOPA Aviation Finance Company, discusses lender requirements.
Remember, the bank is your partner when you buy an airplane, despite the fact you may never take your loan officer on a flight. Like all partners, both must feel comfortable doing the deal.
That's the best way to understand a bank's policies, especially if you, the potential owner/operator, are less conservative when it comes to aircraft total time (AFTT) and time between overhauls (TBO) at the time of airplane acquisition.
The reality is that many lenders are not comfortable writing loans for aircraft approaching 9,000 hours flying time, which significantly limits financing options. From a mechanical perspective, 9,000 or 10,000 hours isn't a "clock strikes 12" moment after which things fall apart. But a high-time piston airframe may have ongoing maintenance issues for the next owner.
Also, historically, resales of aircraft in this condition are problematic. The bank could be stuck with a non-marketable asset if they ever have to repossess it. An airplane sold for scrap is never as valuable as one sold whole. That said, financing is not impossible, it is worth calling AOPA Aviation Finance.
This article was originally published by AOPA Aviation Finance on November 1, 2021.

---