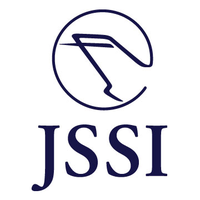 Dear NAFA Member:

As an organization, we at JSSI remain committed to providing world-class service and support to our customers and valued members of the business aviation lending and leasing community.

Providing Financial Relief for Customers
Effective immediately, JSSI has:
Suspended all annual make and model rate increases through June 30, 2020.

Implemented a 25% reduction on annual minimum flight hour invoices paid net 30 days, OR;

Extended payment terms to 90 days on annual minimum flight hour invoices in lieu of the 25% reduction. For those paying minimums each month the invoice will be reduced by 25%.

For operators using aircraft for rescue flights related to COVID-19, those hours along with additional credits will be applied to the account.
Supporting the Lending and Leasing Community
JSSI also reaffirms its commitment to the lending and leasing community by providing a range of services to help navigate through these challenging times. We can provide support, even if an aircraft is not currently on a JSSI or OEM program.

Advisory Services
In addition to hourly cost maintenance programs, we are able to assist with pre-funding audits, asset inspections, desktop appraisals and more. Importantly, with over 75 Technical Advisors in strategic locations, we are ready to reach your asset quickly and efficiently without resorting to air travel during these very restrictive times.

If you require assistance, please do not hesitate to call JSSI Advisory Services at +1 312.644.4444 or email advisoryservices@jetsupport.com.

Preservation Guidance
With so many operators ceasing flight operations at this time, it's also important to know that the preservation of the airframe, avionics, APU and engines is not only mandated by the manufacturer but also critical to the long-term airworthiness of the entire aircraft.

Our Professional Services team would be happy to provide further guidance on preservation requirements for aircraft not already covered by a JSSI program. For further information, please email info@jetsupport.com.

As always, we value all feedback from the lending and leasing community. If you have any questions or suggestions, please do not hesitate to contact me directly.

Sincerely,

Lou

Louis C. Seno
Chairman Emeritus
e: lseno@jetsupport.com
---