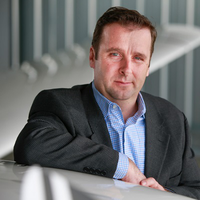 NAFA member, Adam Meredith, President of AOPA Aviation Finance Company, answers your aviation loan questions.
Q: What's the minimum purchase price to obtain a 10-year loan? I'm looking at aircraft in the $20K-$30K range after 1960.
A: Thank you for reaching out. The minimum loan amount required for a 10-year term is $20,000. This is after the minimum 15% down payment. Therefore, the minimum purchase price should be around $24,000. Please feel free to give us a call as you get closer to purchasing. We always recommend that AOPA pilots get pre-approved as they shop.
Q: I'm thinking of buying my first plane. Would you finance an experimental one? The one I am looking at this moment is a SONEX 2016, tri-gear, with asking price of $39K. What is rate and term?
A: A number of our lenders offer financing on experimental aircraft. In some cases, a lender may require that the aircraft have an appraisal. Our account executives will discuss that requirement with you early in the application process. A SONEX is common enough that an appraisal is not likely needed. For a purchase price of $39,000 rates will fall around 7.5% for 10 years. Keep in touch as you search. Our account executives can help with providing rate quotes and valuations as you shop around.
This article was originally published by AOPA Aviation Finance Company on June 12, 2019.

---