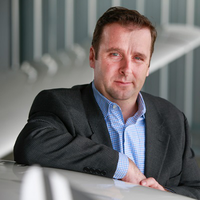 NAFA member, Adam Meredith, President of AOPA Aviation Finance Company, answers your questions about aircraft financing.
Q: I own my home outright, so would it be more beneficial to get a loan against my home at a much lower rate, than to go through an aircraft finance company at a considerably higher rate?
A: While HELOCs can potentially offer rates slightly lower than traditional aircraft financing, going this route ties up equity in your home. Equity that may be needed for inevitable home repairs. Financing through a traditional aircraft loan only uses the aircraft as collateral. This helps keep equity in your home and other assets. Most importantly, however, is that aircraft lenders understand the aircraft purchasing process. They have access to detailed valuation tools and will ensure that the appropriate documents are filed with the FAA. These steps would be entirely on the borrowers' shoulders when using non-traditional financing. AOPA Aviation Finance's staff help alleviate the stress of buying an aircraft. In the current rate market these benefits typically outweigh the minor differences one may see with a mortgage rate versus aircraft rates.
This article was originally published by AOPA Finance on October 7, 2019.

---