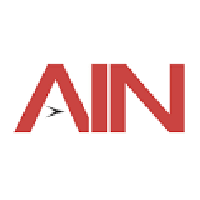 Business aviation leaders are expressing growing concern about the increasing ramifications of the prolonged partial U.S. government shutdown. "It is clear that the shutdown's impact is being felt," NBAA said in an update to its members today, pointing the cessation of activities such as the issuance of new pilot certificates and letters of authorization.
In addition, training centers are concerned about the possibility for expiration of authorizations for evaluators and flight training devices, and certification of aircraft and equipment is affected. Further, the association has been concerned that Customs and Border Protection is not processing requests for new overflight exemptions.
The FAA has indicated plans for a number of safety inspectors to return to work, but details about which functions will resume remain unclear, the association said, adding the primary focus is anticipated to be on safety surveillance.
"Since the partial government shutdown began on December 21, our nation's aviation system has functioned safely and efficiently thanks to the hard work of dedicated FAA professionals," said NBAA president and CEO Ed Bolen. "That said, general aviation is a highly regulated industry, so it's no surprise that some service disruptions are becoming visible."
NATA agreed, saying the aviation industry is one of the hardest hit because of safety and security requirements. "The shutdown has halted work on new aircraft certification, interactions between FAA and other nations, some aircraft registrations, commercial drone flight authorizations, aircraft mechanic licenses, introduction of new air traffic technology and airport construction approvals."
The effect has been "very real" for controllers and other workers missing paychecks, NATA said.
The association further pointed to specific disruptions, such as a member company that has had two aircraft stranded in Canada, awaiting FAA approval to return. Others have had issues with ferry permits and/or special flight permits, both domestic and international-bound flights and NetJets has not been able to add new aircraft into its operations, NATA added. Training companies, including FlightSafety International, have reported multiple delays and cancellations.
GAMA president and CEO Pete Bunce, meanwhile, warned during a recent rally that even though the aircraft registry is open, the FAA and DOT have taken a narrow view of what is authorized registry activities, hampering its full use. If the shutdown was to continue in the next few weeks, the costs could run into the billions, he added.
The associations were among the more than 30 organizations signing a letter last week to leaders on Capitol Hill, outlining some of the many ramifications and urging them to work to end the shutdown.
Another signatory of that letter, NATCA, meanwhile, has taken a multipronged effort to put pressure on the government to end the shutdown, through a rally, leaflet campaign, and lawsuit. The organization, however, did welcome passage and signing into law of the Government Employee Fair Treatment Act of 2019, which guarantees back pay to federal employees affected by the shutdown. But NATCA president Paul Rinaldi added, "There is no reason to keep employees home and furloughed now that they are guaranteed their pay. Our elected leaders need to be responsible stewards of American taxpayer dollars and end this shutdown immediately."
He added that the shutdown is "eroding the layers of redundancy and support necessary" for the National Airspace System.
This article was originally published on AINonline on January 17, 2019.

---