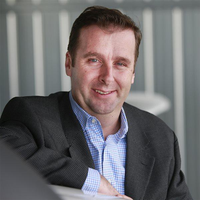 NAFA member, Adam Meredith, President of AOPA Aviation Finance Company, discusses how the coronavirus pandemic has affected pricing of used aircraft.
As of this writing, the coronavirus pandemic has not resulted in any measurable decline in used aircraft prices. That's not to say it won't over time, but in the near term, prices are holding steady.
Why aren't we seeing values lower? Despite being blindsided by the consequences surrounding the coronavirus pandemic, the aviation market was already in a unique situation because inventory was pretty thin. Traditionally, when supply is constrained, market pricing will stay roughly the same. That holds true now, despite any drop-in demand that we may be witnessing.
Another reason prices have remained steady is because fewer owners are listing planes right now. There is so much uncertainty surrounding the ability to close deals (financing, the logistics of inspections and aircraft delivery) that folks are more comfortable sitting on the sidelines than taking the risk of losing out on a deal.
While the coronavirus pandemic might spur some people to sell, as of yet, there's been no noticeable uptick in these situations. AOPA Aviation Finance, ("AAF") is working on a deal right now with a pilot-owner who's trying to close on a TBM turboprop single. He's buying from an 80-year-old gentleman, but such transactions are rarer than they are regular.
The bottom line is if you're thinking this might be a good time to pick up something cheap, our answer is, it's always worth looking, but the markets are efficient and the professionals in the industry help to keep it way, so you'll have to look hard for those gems.
This article was originally published by AOPA Finance on April 30, 2020.

---